Dr. Denisse Pinkus
Cornea, Cataract, and Refractive Surgery
---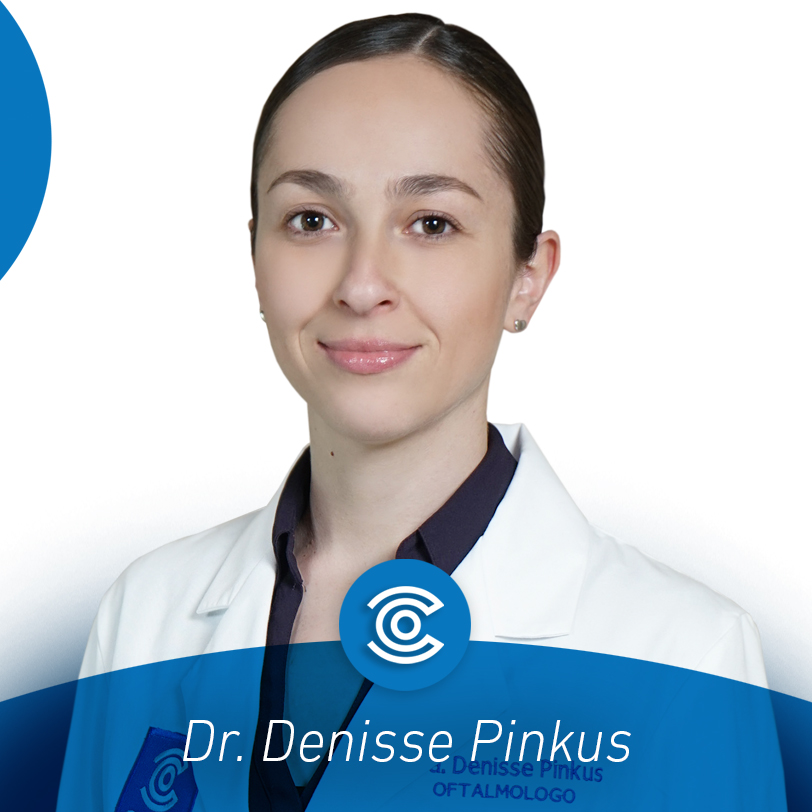 Dr. Pinkus graduated with honors from the Autonomous University of Baja California (UABC) in 2013, where she earned the CENEVAL Award for Excellence Performance. She completed her residency in Ophthalmology in 2016 at Instituto de Oftalmología Conde de Valenciana in Mexico City, endorsed by the National Autonomous University of Mexico (UNAM). While there, she focused her Fellowship on Cornea, External Diseases, and Refractive Surgery.
Dr. Pinkus also holds a Master's degree in Medical Sciences, endorsed by the Postgraduate Unit of the UNAM, with honors.
In 2018 she obtained an International Fellowship working in Indianapolis. Her work focused on endothelial corneal transplantation with the prestigious Dr. Francis Price, an expert in endothelial corneal transplantation at Price Vision Group, as well as the Cornea Research Foundation of America and Vision First Indiana Lions Eye Bank.
Dr. Pinkus has participated in multiple national and international Ophthalmological symposia, first as an assistant, then as an organizer, and as a speaker. She believes that opportunities to gather with top peers in the field can help all doctors continue learning and to remain current in the management of eye diseases. Her energy, talent, work ethic, and leadership in these areas, along with her impeccable and growing reputation in Cornea and Refractive surgery, help CODET provide the best level of care for our patients.
Certifications
Mexican Council of Ophthalmology (Consejo Mexicano de Oftalmología A.C.)
International Council of Ophthalmology: ICO Advanced FICO Examination
Professional Memberships & Affiliations
American Society of Cataract and Refractive Surgery
American Academy of Ophthalmology
Association for Research in Vision and Ophthalmology
Pan-American Association of Ophthalmology