Health Insurance for Eye Surgery
PPO Health Insurance Plans
Are you a US-based, PPO health insurance plan subscriber? If so, you might be able to use your policy at CODET Vision Institute for certain eye surgeries or treatments, depending on your specific health plan. Our staff will help you navigate the process of using your PPO plan for eye surgery and treatment at CODET. 
PPO Health Plans for Eye Surgery and Treatments at CODET, in Tijuana, Mexico
As part of our several patient care and customer service initiatives, we at CODET Vision Institute have created a dedicated health insurance department, for the sole purpose of maximizing patient satisfaction. Moreover, we are able to analyze each patient's specific US-based PPO plan, to determine if the plan will cover eye care at CODET Vision Institute. One of our specialists will collect all pertinent plan information to verify eligibility and benefits of your insurance plan, prior to undergoing eye surgery.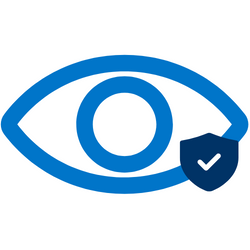 US PPO health insurance plans that might cover eye care at CODET
CODET Vision Institute cannot guarantee that any specific US PPO health insurance plan will cover eye care at CODET. To learn more about potential coverage, we will need to run your health insurance information directly through your carrier. Please inquire to learn more.




Procedures we cover
Use your insurance for the following eye surgeries and treatments:
Retina Surgery and Treatments
Glaucoma Surgery and Treatments
Pterygium Surgery
Strabismus Surgery

Functional Oculoplastics Surgery and Treatments
*There are several surgeries and treatments, such as Laser Eye Surgery (e.g. All-Laser-LASIK), Cataract Surgery, and Intraocular Lens (IOL) Surgery that are not compatible with PPO plans at CODET Vision Institute. Inquire to learn more.

About PPO Health Plans at CODET
We will run your insurance plan information directly through your carrier.
Click below to complete the Insurance Verification Form to begin your journey at CODET!

Not a US-based PPO Plan Holder? No Problem!
CODET offers affordable, yet state-of-the-art eye surgeries, along with attractive financing options. At CODET Vision Institute, in Tijuana, Mexico, you will save up to 70% on eye surgery compared to US prices.
Patients will quickly notice that our affordable pricing clearly does not arise out of a sacrifice in quality. CODET's state-of-the-art technology and facilities, expert medical professionals, rigorous quality standards, and highly trained and warm staff, unmistakably demonstrates that we relentlessly invest in providing the most advanced and effective ophthalmology services available worldwide.
Learn more below about financing eye surgery at CODET Vision Institute.
If you have any questions about PPO plan coverage, please contact us now!