Clinical Research
A leader in clinical research and innovation since 1994
The Choice for Ophthalmic Innovation
CODET possesses a rare combination of capabilities in the clinical research space. Our expert ophthalmologists and state-of-the-art facilities, decades of experience in developing regulatory expertise working side-by-side with Cofepris, rapid patient recruitment and enrollment abilities, and efficient patient follow up and data collection methods have allowed CODET to become the ophthalmic innovation industry's partner of choice for new technology development.
Moreover, our ophthalmologists are passionate about improving and perfecting ophthalmic technologies during the development process and work side-by-side with industry from start-to-finish; from first-in-human through commercialization and beyond. Located less than 20 miles south of San Diego International Airport and no more than 100 miles from Orange County, the ophthalmic industry has its partner of choice around the corner.
A Brief History of Clinical Research at CODET
Dr. Chayet has been a clinical trial investigator and consultant to the ophthalmic innovation industry since 1994. The main scope of his research and clinical work has been in the fields of refractive surgery, cataract surgery, intraocular lenses. However, he has also performed clinical trials addressing dry eye, keratoconus, ICLs, SMILE/CLEAR, and others related to refractive, cataract, and cornea surgery.
Typically, Dr. Chayet is the first surgeon to test and perform new technologies for early stage vision care companies. Many of these companies' technologies have achieved FDA approval and are now used by several thousand ophthalmologists worldwide.
Dr. Chayet's work involves all three phases of FDA clinical trials (Phase I, Phase II and Phase III). CODET is certified by the COFEPRIS (Mexican Health Ministry) and several US FDA studies have been performed and are currently under way at CODET.
Additionally, Dr. Arturo Chayet has, himself, invented/developed the following technologies:
All-Laser-LASIK – 1995
Chayet LASIK Eye Drain – 1996
Bitoric LASIK – 1997
Most recently, CODET's new generation of ophthalmologists in all subspecialties have followed Dr. Chayet's path of innovation and partnering with industry and are currently ushering a new era of clinical research and innovation at CODET.
4 reasons to perform clinical trials at CODET: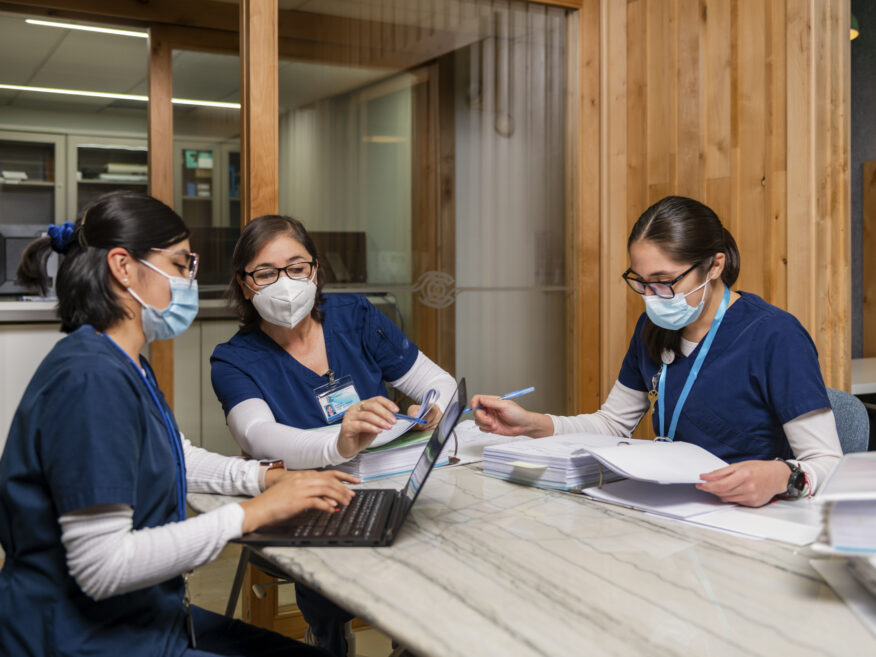 #1
Top Team
At CODET, we've developed over 25 years of experience performing clinical research for vision care startups and enterprises. Moreover, we take pride in working closely with our partner companies to help them design, develop, test, improve, and commercialize their technology. Our team consists of the following members and capabilities:
Expert group of ophthalmology specialists that lead clinical investigation in all of CODET's treatment areas:

Refractive and Cataract Surgery
Cornea
Retina
Glaucoma
Oculoplastics
Pediatric Ophthalmology

A leading Optometry department consisting of 13 high-trained and experienced ODs that earned degrees in Optometry, yet perform all of the extensive and detailed diagnostic tests needed to collect droves of clinical data necessary for successful trials and FDA submissions.
Martha Federico: Study Coordination, Regulatory Affairs, and General Manager of the Clinical Trials Department, has over 25 years of experience and is supported by 3 additional full-time clinical trial coordination and management staff members.
Daniel Chayet, MBA: Strategy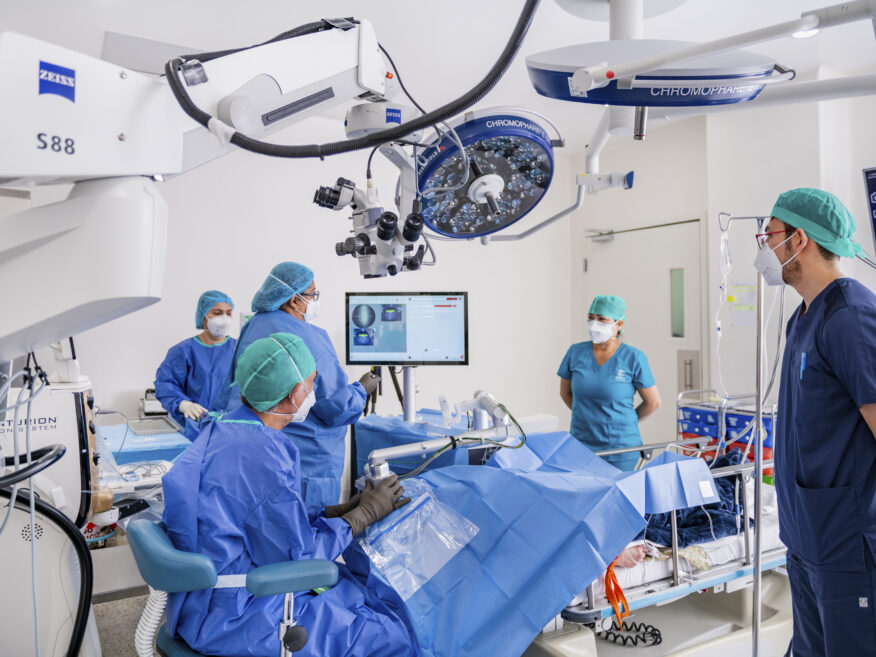 #2
Top Technology
At CODET, we constantly replenish our collection of surgical and diagnostic equipment and often times, we are the first users of new technology worldwide or in Mexico:
Surgical Technology: Year after year, CODET Vision Institute consistently invests in the latest, cutting-edge, surgical equipment and replenishes its collection of technology.
Diagnostic Technology: State-of-the-art equipments, detailed visual diagnostic tests and patient selection method designed to produce the best visual results and satisfied patients.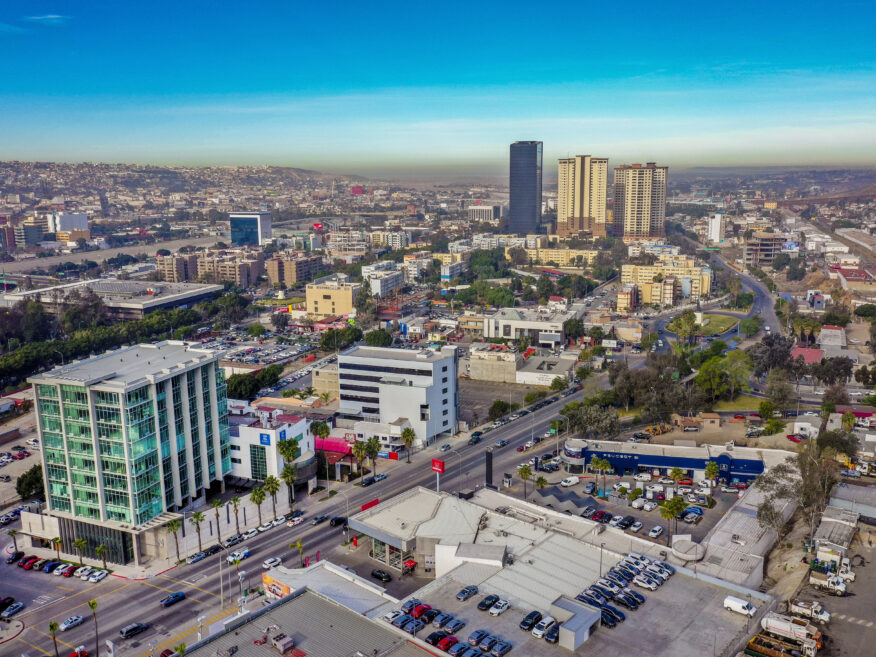 #3
Top Location
CODET is just 1 miles from San Diego, less than 20 miles from San Diego International Airport, and not more than 100 miles from Orange County, CA, the ophthalmic innovation hub. Members of clinical trial sponsor organizations that reside in the United States or other countries can easily travel to CODET Vision Institute. Tijuana is a top 5 metropolitan area in Mexico; its unique size, which is not too large or small, in addition to its proximity to the U.S., allows it go be a great location for clinical trials.
Patient Recruitment and Compliance
Tijuana's unique size and location provides a wide enough pool of patients for fast and consistent recruitment, but a small enough geographic area and short commuting times to secure incredible patient compliance and follow up. CODET is well known for quick, reliable, and successful clinical trials where sponsors struggle very little to achieve their enrollment and follow up goals. CODET is consistently able to quickly recruit patients given its large patient pool through its private clinic, not-for-profit foundation, and local partnerships with community clinics.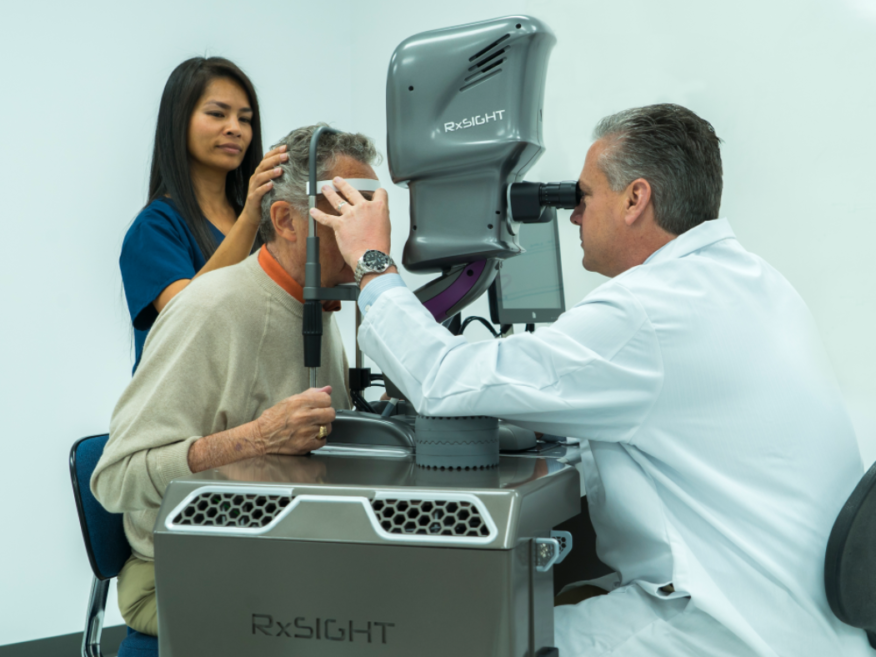 #4
Track Record of Success
Startup clinical trial partners with successful investor outcomes:
2013-2015: Oculeve (acquired by Allergan for $125M + milestone payments). First tear production device using intranasal lacrimal to treat dry eye CODET collaboration with design firm IDEO.
2001-2008: IntraLase (acquired by AMO for $800M). First femtosecond laser for laser vision correction.
1999-2002: Eyeonics (acquired by Bausch + Lomb for $800M) First accommodating intraocular lens for cataract surgery.
Startup clinical trial partners that have raised significant capital and achieved important milestones to date:
2002-present: Calhoun Vision / RxSight. First light adjustable lens for cataract surgery. Uses technology invented by Professor Robert Grubs for which he won the 2005 Nobel Prize in chemistry. Completed FDA Phase III trials.
2002-2018: ReVision Optics. Corneal inlay for presbyopia correction.
2002-2018: Ivantis. Minimally invasive implant to treat glaucoma.
Other Key Trials:
1994-1996: Intelligent Surgical Laser (ISL): Picosecond-Excimer Laser Keratomileusis
1994-2001: Keravision: Intracorneal Ring for the treatment of myopia and hyperopia
1996-present: Nidek: Excimer laser. Microkeratome. OPD-scan. COS-2000.
2003-2011: Abbot Medical Optics: Intraocular Lens Technologies
2012-present: AbbVie: Human Anti-TNF Monoclonal antibody, Adalimumab
​2013-2015: Alcon: Nepafenaco, Post-cataract diabetic patients
2016-2017: XOMA: Eyeguard, Gevokizumab, treatment for Uveitis
2016-2018: ClarVista Medical HARMONI Intraocular Lens Systems.
2017-2018: iVeena Delivery Systems Inc: IVMED-10, Implant Studies after Cataract Surgery.
2019-2020: iVeena Delivery Systems Inc: IVMED-80, Drug, Studies for the keratoconus progression.
Confidential, Recent, or Current
3 clinical trials for cataract surgery and intraocular lenses
1 clinical trial for the treatment of retina disease
1 clinical trial for the treatment of glaucoma
A Clinical Partner Story
Our CODET Clinical Trial Coordinator, Martha, was phenomenal. She is so nice to work with. She is really the person on the ground who gets the heavy lifting done and organizes everything, to the degree where I've heard her in phone calls offer to go knock on patient's doors for us, to make sure they show up for their follow up appointments, or to recruit more patients for the trial. So she really goes above and beyond to get the work done, the work we're contracting CODET to do.
Our CODET Clinical Trial Coordinator, Martha, was phenomenal. She is so nice to work with.

Mike Burr

iVeena
Explore the possibilities of a clinical trial relationship with CODET Vision Institute.