Procedure
Synergy IOL
The Synergy IOL procedure allows patients to experience continuous high-contrast vision at both near and far distances. This allows patients to see at their ideal distance and never miss a moment.
An Overview: Synergy Intraocular Lens (IOL) and Refractive Lens Exchange (RLE)
The Synergy IOL is a breakthrough presbyopia-correcting Intraocular Lens. This solution delivers continuous high-contrast vision for near and far distances, allowing patients to see at their ideal distances. Synergy IOL also provides exceptional low-light contrast benefits during both day and night.
Synergy IOL has also proven to be effective in helping today's 55-64 year-olds better use digital devices and see in LED lighting conditions. This increase in digital technology and change in lighting intensity requires an IOL that can deliver high-quality vision at all distances and in all lighting conditions.
Experience the best of both worlds: exceptional vision at all distances and in all different types of lighting.
At a Glance:
Synergy IOL enhances vision quality as well as range, so your vision will be sharp and vivid regardless of the distance.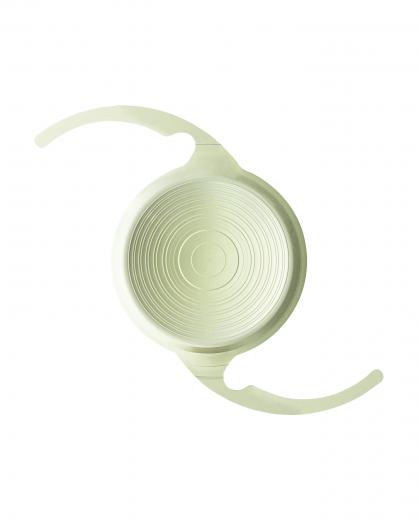 Synergy IOL
Benefits and Highlights
Provides the best of both worlds: Focus far through near and clarity day and night
A great range of continuous vision with amazing near vision.
Excellent image contrast day and night, delivering a vision that patients can trust.
Outstanding patient outcomes so they can enjoy the moments that matter most.
What to Expect: About the Synergy IOL Surgery
Your Synergy IOL experience at CODET starts with the education and selection process; we take this step very seriously. Your satisfaction depends on a thorough understanding of your condition, your options, and the expectations of the procedure.
Preparing for the procedure
Education, exam, and consultation first
If cataract or RLE surgery are the best options, we determine the best lens for you, Synergy or otherwise
Pain-free procedure; local anesthesia applied
Surgery is one eye per day, the second eye two days after the first
Only takes 20 minutes per eye
Go home the same day; drive as early as the next day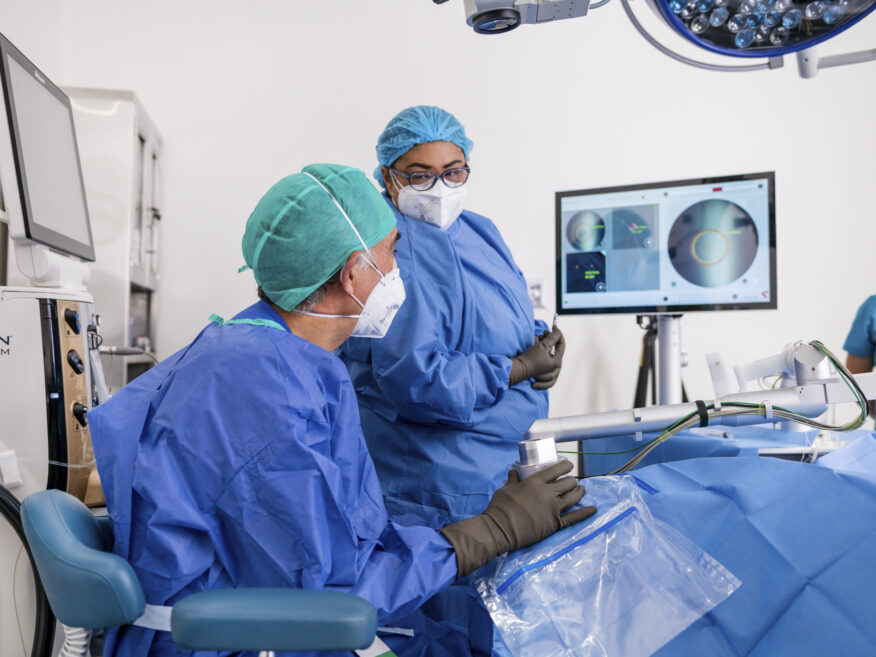 Why CODET for Synergy IOL?
CODET Vision Institute is one of the few highly experienced ophthalmic institutions in the world with Trifocal IOL implantation. Dr. Arturo Chayet pioneered Trifocal IOL implantation in 2016 and has performed over 2,000 Trifocal IOLs procedures to date, a feat few other doctors have achieved.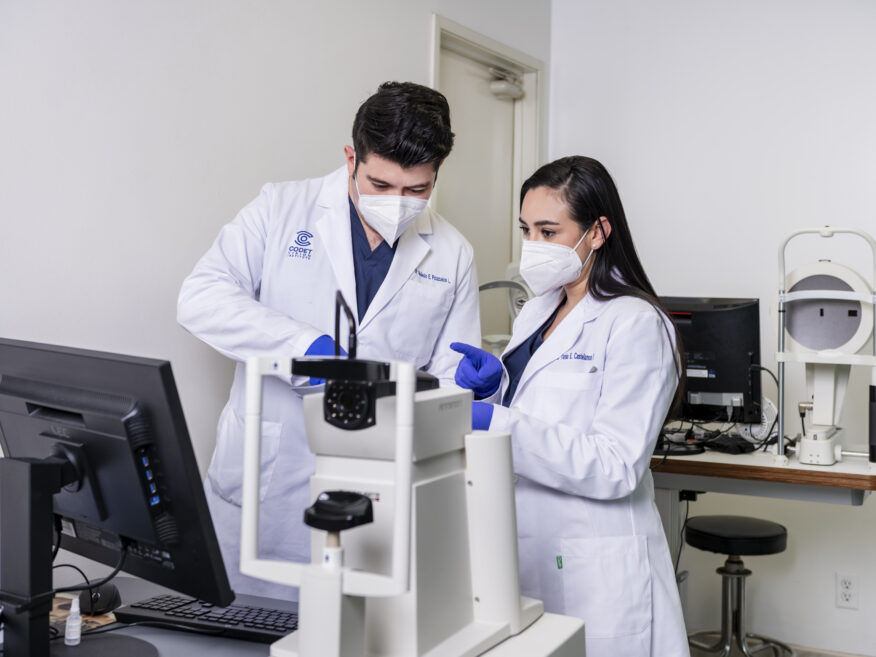 About our Technology and Facilities
One of the keys to successful Synergy implantation is pairing it with additional state-of-the art technology:
Diagnostics: Intraocular Lens Calculation with the Heidelberg Anterion OCT
Surgical: Your surgeon will use the Ziemer Femto LDV Z8 Femtosecond Laser on a case by case basis as needed, at no extra cost