Est. 1986
Our History
Founded in 1986 by Dr. Arturo Chayet in Tijuana, Baja California, Mexico, CODET Vision Institute has become a worldwide leader in ophthalmology – from the development of new technology, pioneering new procedures, medical tourism, clinical research and beyond, CODET is at the forefront of eye health and vision care.
The Early Days (1986-1993)
Since early 1986, Dr. Chayet's dedication and commitment to his patients, their vision, and innovation in ophthalmology led him to develop a patient-centric brand and institution at CODET. For the first 15 years of CODET's existence, it was located in the Allen Lloyd building just a couple of steps away from the Tijuana/San Diego international border. This initial strategic location positioned CODET well to later become a leader in medical tourism and clinical research involving US ophthalmic technology companies. Dr. Chayet's hard work and dedication since day one allowed him to start growing a practice that was ready to experience booming growth by the mid-'90s.
The Boom Years (1994-1999)
In the summer of 1994, Dr. Chayet performed his first LASIK procedure, which turned out to be the very first LASIK procedure in the Western part of North America (the first in North America was performed in Windsor, Ontario in Canada). Dr. Chayet went on to invent All-Laser-LASIK in 1995, when an ophthalmic technology company approached him to use the picosecond laser for ablations in LASIK. Through his clinical research work, Dr. Chayet concluded that the laser was better suited for flap-creation, thus leading to the idea of All-Laser-LASIK.
In 1994, Dr. Chayet also launched the CODET fellowship program. The prestigious program offered ophthalmologists an opportunity to earn a subspecialist degree while training in state-of-the-art facilities, alongside leaders in ophthalmology. In the same year, CODET also introduced the clinical research department, in which Dr. Chayet established CODET's worldwide leadership role in the investigation, development, and publication of ophthalmic innovations.
In 1997, Bitoric LASIK became Dr. Chayet's next innovation. This procedure was the first to address the most complex cases of astigmatism (mixed astigmatism) with LASIK. Since, it has been the universal procedure of choice for LASIK surgeons when dealing with the most complex refractive errors. Thanks to Dr. Chayet's contributions involving Bitoric LASIK, laser eye surgery quickly became available to a much wider portion of the population by the late-'90s.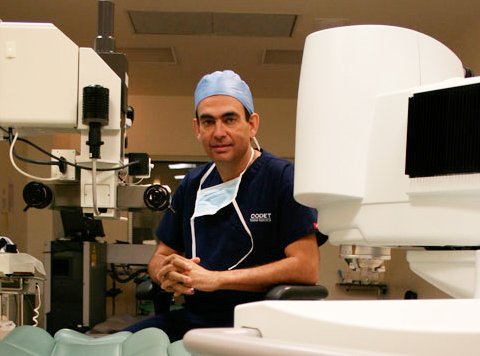 A few years later, Fundación CODET para la Prevención de la Ceguera, I.B.P was established in the fall of 1998. Since the early days, Dr. Chayet always found ways to treat patients from underprivileged economic backgrounds, even if those patients didn't have the resources to afford the medical care, and this practice was formalized into a not-for-profit foundation.
Dr. Chayet's foray in ophthalmic innovation continued in 1999 when he performed the first clinical trial for an accommodating intraocular lens (IOL) for the ophthalmic technology company Ionics (now Bausch & Lomb). He was instrumental in the development of the Crystalens, the first Food and Drug Administration (FDA) approved accommodating IOL.
In 2000, following these dozens of accomplishments in such a short period of time, the International Society of Refractive Surgery recognized Dr. Chayet when he was awarded with the Lans Lecture Award. This is was a major honor, accomplishment, and turning point for Dr. Chayet's career and CODET Vision Institute's growth.
The Growth Years (2000-2015)
By the early 2000s, CODET Vision Institute had outgrown its facilities at the Allen Lloyd Building. In 2000, CODET Vision Institute relocated to a new building 1-mile from the border at Avenida Padre Kino 10159, a 25,000 sq. ft., 4-story pristine and state-of-the-art facility designed for ophthalmology and only ophthalmology. From the beginning, it was considered a true beacon of beauty in the medical world and to this day, it continues to be the case. The new building expanded patient capacity, service areas, and provided additional conference and teaching facilities for CODET to continue to be a leading innovator.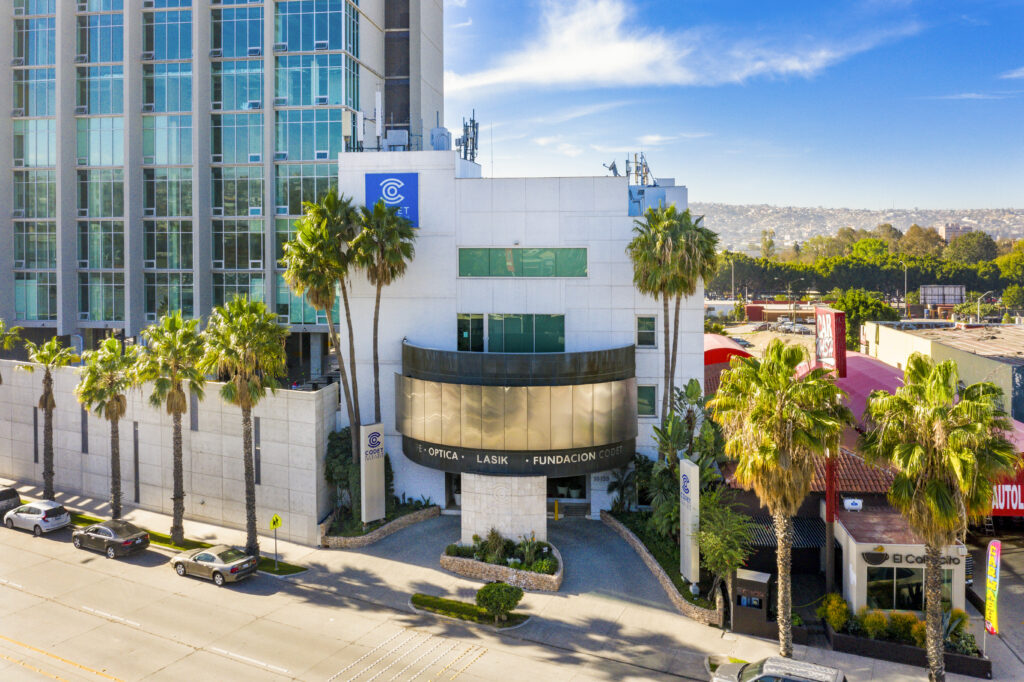 Additionally, this expansion marked the growth of CODET's subspecialty services for specific conditions or areas of the eye. These services today include: Refractive Surgery, Cataracts, Cornea, Retina, Glaucoma, Oculoplastics, and Pediatric Ophthalmology.
In 2001, using a new Femtosecond laser, CODET continued its innovation in All-Laser-LASIK and began the initial clinical trials for custom flaps, a technique which is today considered to be the gold-standard in refractive surgery and All-Laser-LASIK.
In 2002, Dr. Chayet implanted the first Light Adjustable Lens (LAL) in the world, the most advanced IOL worldwide today. Since then, Dr. Chayet has been instrumental in the development of the LAL, partnering with world-class ophthalmologists and scientists, such as Dr. Dan Schwartz (University of California San Francisco, UCSF) and 2005 Nobel Prize in Chemistry winner Dr. Robert Grubbs (California Institute of Technology, Cal Tech).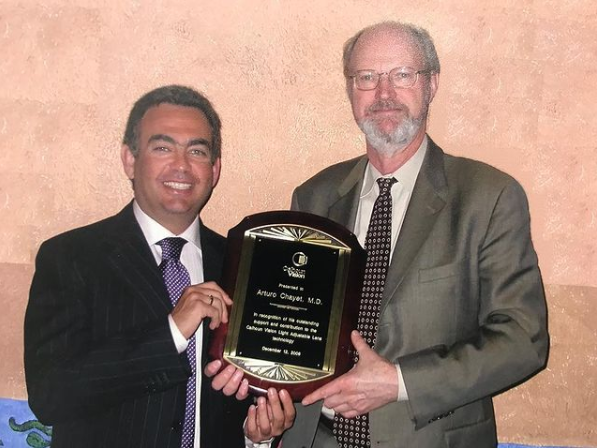 By the time the first decade of the millennium came to a close, CODET had become leader in modern cataract surgery and premium IOLs, while it continued its leadership in LASIK, and began to be recognized in other areas, such as Retina and Glaucoma.
Institutionalization (2010 – Present)
For the past decade, CODET has consolidated its role as a worldwide leader in ophthalmology by taking on major strategic initiatives and making significant investments to become one of the most advanced and prestigious ophthalmology institutes in the world. These include:
Recruiting top ophthalmologists, executives, and staff from all over Mexico to Tijuana to join its mission and vision. These doctors and professionals are top ophthalmic specialists that have been trained at leading international & domestic academic institutions.
Investing in dozens of the best surgical and diagnostic devices in the world, often times being the first users of such technology worldwide or in Mexico, for all subspecialties, such as: Femto LDV Z8, Wavelight Ex500, Centurion, Avedro, Anterion, Spectralis, Corvis, EasyRet, and more.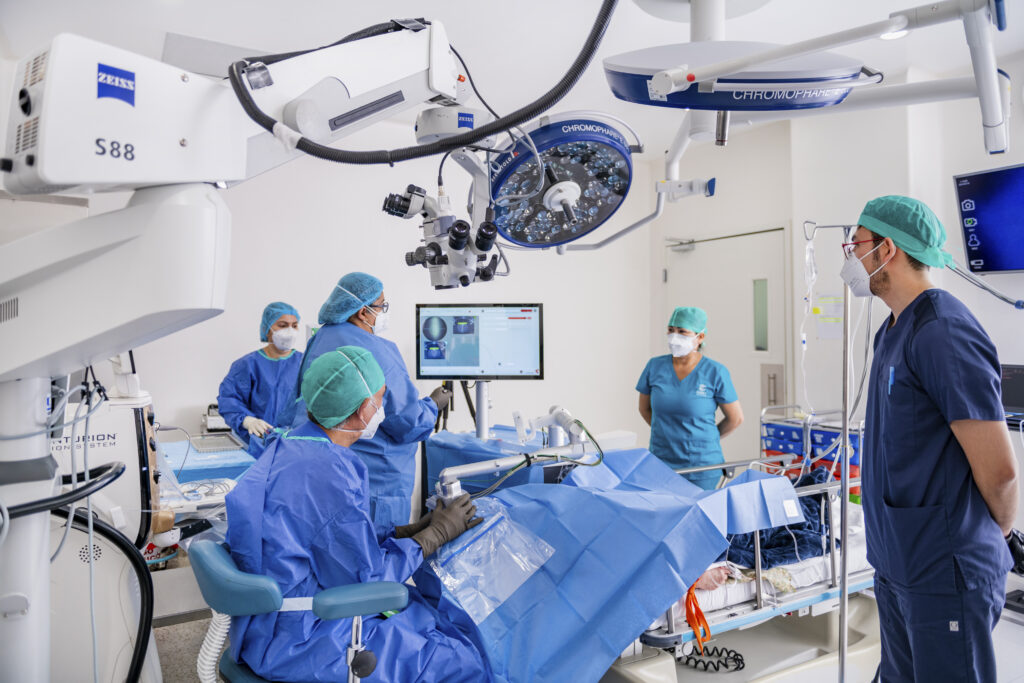 Expanding its clinical research and technology development to other conditions, procedures, and subspecialties, such as Retina, Glaucoma, Keratoconus, Dry Eye, Cornea Lenticule Extraction for Advanced Refractive-Correction (CLEAR), and others.
Growing the CODET Fellowship 3-fold, from 4 fellows to 12 fellows per year, and its staff 2.5-fold, from 40 to 100+ team members.
Helping establish Tijuana as a worldwide leader in medical tourism, through leading digital marketing and customer care innovations and initiatives.