State-of-the-art
Surgical Technology, Devices, & Equipment
Year after year, CODET Vision Institute consistently invests in the latest, cutting-edge, surgical equipment and replenishes its collection of technology, often times being the first user of such technology worldwide or in Mexico.
Developers and First Users of Technology
In some cases, not only is CODET one of the first users of the technology worldwide or in Mexico, but also CODET was instrumental in the development of the technology. Through its clinical research department, CODET often times works with the ophthalmic industry to develop new technology and get it approved by the FDA and Cofepris through clinical trials. This allows CODET to consistently be the earliest adopter of new innovations for ophthalmic surgery.
Learn more about our surgical equipment: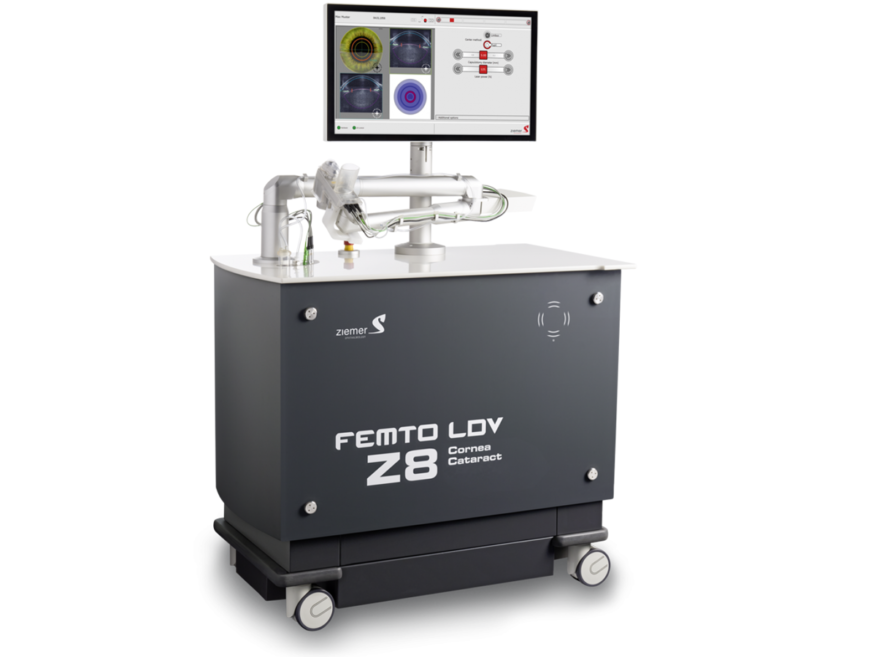 Ziemer, Switzerland
Femto LDV Z8
The most advanced femtosecond laser and newest development in laser technology from Switzerland, engineered with applications for: All-Laser-LASIK, Laser Cataract Surgery, Premium IOL Surgery, CLEAR, Laser-Assisted Pterygium Surgery, and Cornea Transplants.
Benefits and highlights:
Reduced surgery time
Reduced recovery time
Great customization to the patient's unique eye
Greater precision across multiple procedures
Versatility (when used in tandem with long-standing techniques, improves key steps)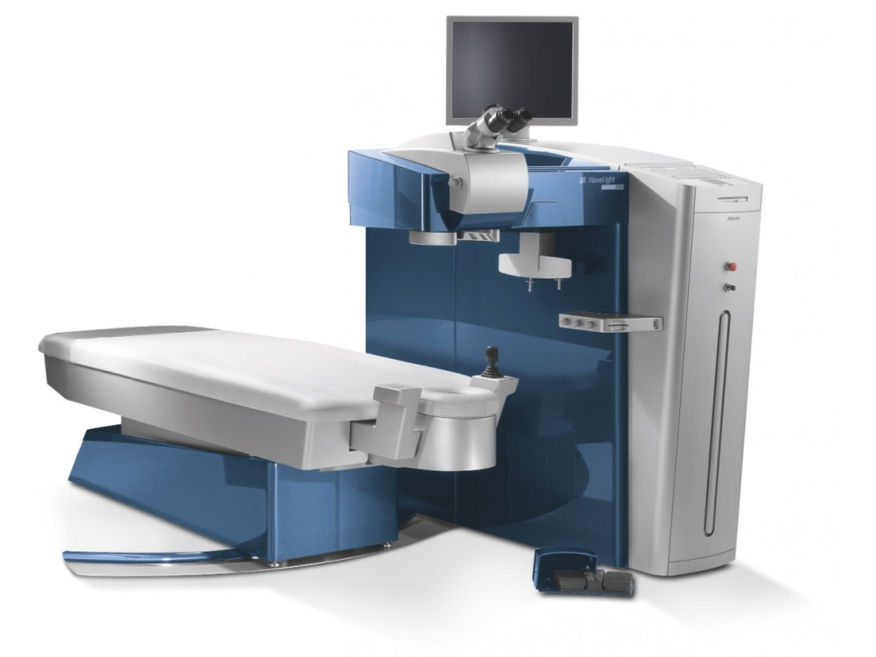 Alcon, United States
WAVELIGHT®EX500 Excimer Laser
Efficient and reliable Swiss laser technology. Only the WaveLight®EX500 Excimer Laser utilizes Wavefront Optimized® ablation profiles designed to help maintain the natural corneal shape.
Benefits and highlights:
Latest refractive technology
Performs personalized treatments
Delivers the fastest ablation time of approximately 1.4 seconds per diopter
Accuracy: Z-axis alignment, cross-line projector, neurotrack technology and multi-spatial eye tracking
Speed: Enhanced repetition rate of 500Hz with PerfectPulse Technology™ synchronized to the laser frequency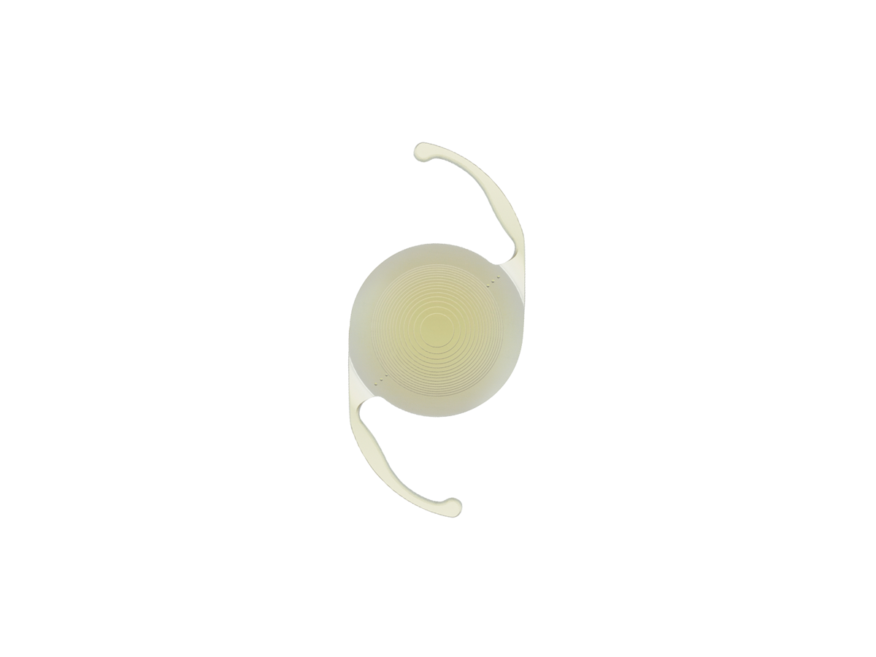 Alcon, United States
PanOptix Intraocular Lens (IOL)
Renew your vision with the most advanced trifocal lens in the world. Achieve freedom from glasses or contacts across all visual ranges: near, intermediate, and distance.
Benefits and highlights:
Vision correction at 3 distances: near, intermediate, and far distance
Reduced glare
Enhanced vision for clear, sharp and complete focus
Available in toric lens to correct astigmatism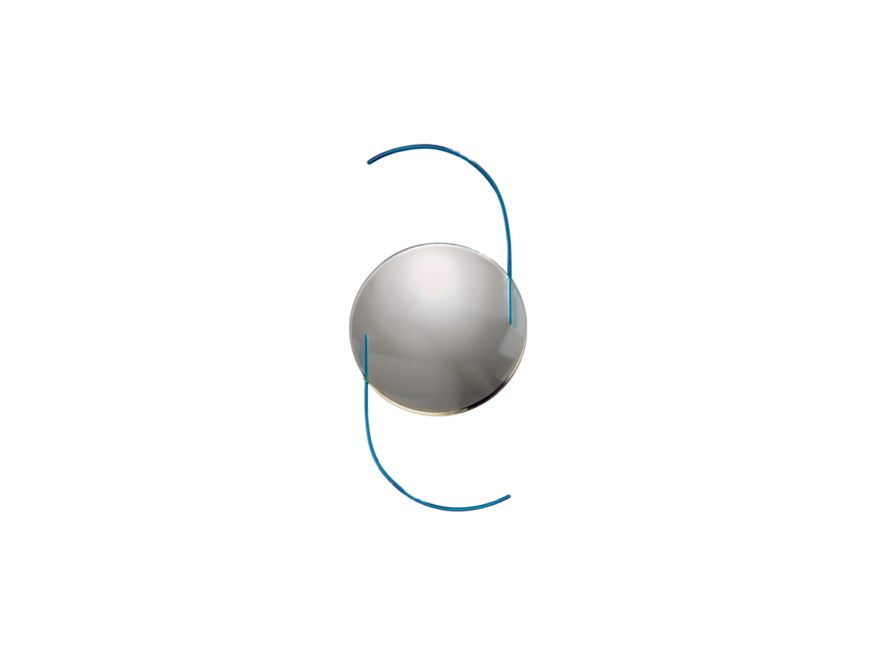 RxSight, United States
Light Adjustable Lens (LAL)
Optimize your vision after cataract surgery with the most advanced intraocular lens, designed using technology that earned the 2005 Nobel Prize in Chemistry.
Benefits and highlights:
2x as likely to achieve 20/20 distance vision at six months than with standard IOL.
Highly customizable alternative to other IOLs.
No halos, no glare.
Noninvasive, painless adjustments.
Improve near vision without decreasing distance vision.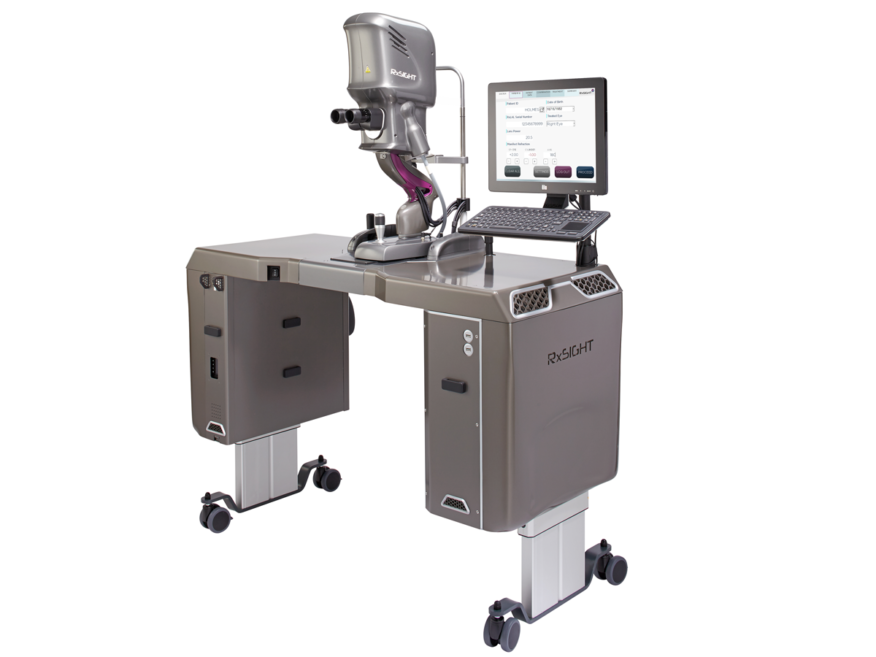 RxSight, United States
Light Delivery Device (LDD)
After the Light Adjustable Lens (LAL) implantation procedure, the patient will receive a series of light application treatments with RxSight's Light Delivery Device, which will non-invasively deliver the UV light to the LAL, customizing the patients vision to achieve the patient's visual goals.
Benefits and highlights:
The surgeon can customize the lens power by directing a low intensity beam of UV light onto the lens from outside the eye.
The light is delivered in an office-based setting after surgery
The special photosensitive material of the lens reacts to the UV light and changes shape of the lens to match the prescription the patient selected during their eye exam.
Multiple adjustments can be made to ensure the best result prior to making the changes permanent.
Between 2 and 4 total light treatments per eye.
Each lasting approximately 90 seconds and separated by approximately 3 days, are required.
For the first time ever, patients can have the confidence that their result will reflect how they want to see the world.
CODET was instrumental in the development of the LDD and LAL, working with RxSight in the development of this technology that uses Nobel Prize winning science.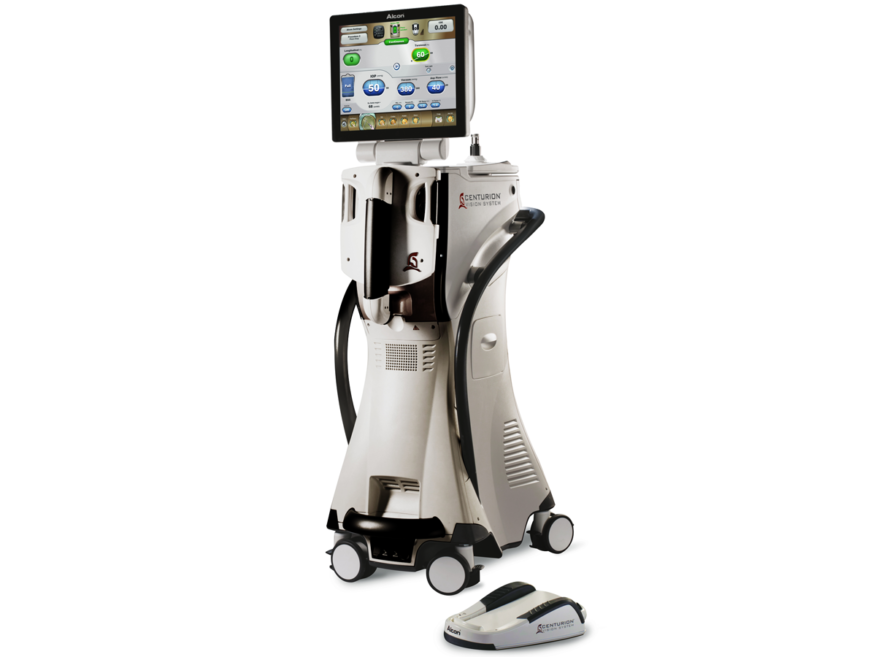 Alcon, United States
Centurion Vision System
Regarding cataract surgery, one of the newest and most advanced innovations is Alcon's Centurion Vision System that is precisely and uniquely designed to streamline the surgical process, making it safer, improving the overall surgical experience, and helping the surgeon provide the best possible outcomes to patients.
Benefits and highlights:
Elegant performance
Accelerated cataract removal
Enhanced torsional efficiency
Reduced repulsion
Reduced surge and more consistent intraocular pressure (IOP)
Even the surgeon feels safer with the best levels of stability, power, and control
Thoroughly tested advances in the interface design increasing surgeon comfort
Integrated equipment, cohesively designed within the same system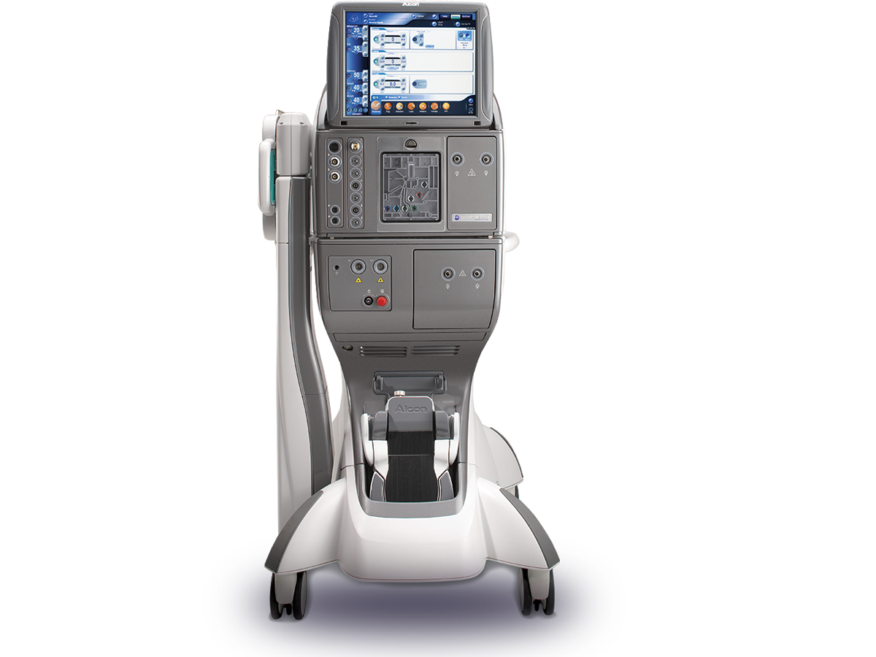 Alcon, United States
Constellation Vision System
Innovation for retina surgery. The gold standard in vitreoretinal surgery platforms.
Benefits and highlights:
Maintains stable intraocular pressure (IOP) with automatic, constant pressure monitoring
Footswitch control and customized voice confirmed settings, surgeon-approved interface
Seamless design and integration with a complete range of gold-standard surgical equipment
Surgeons trust equipment that constantly, consistently delivers control, stability, and efficiency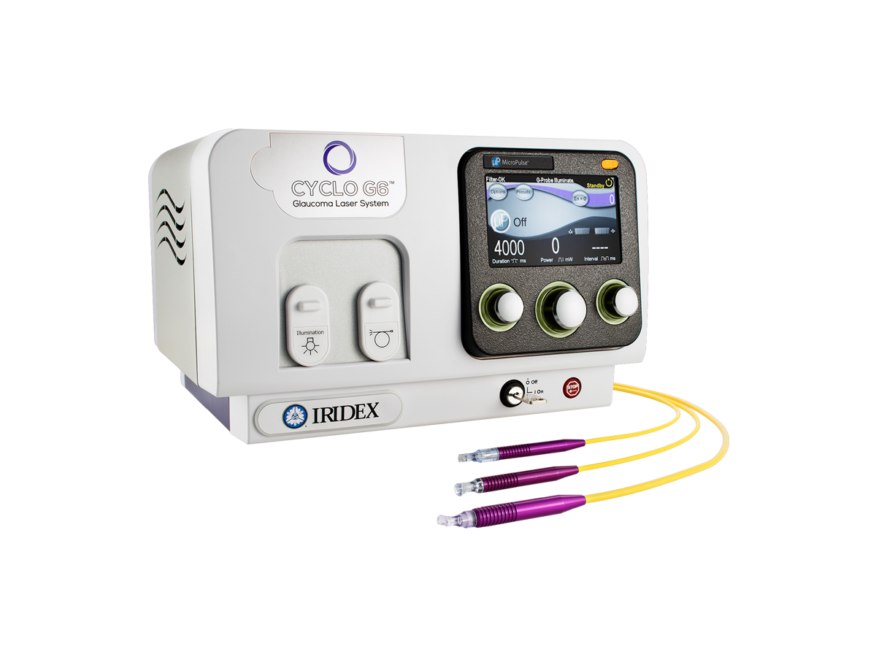 IRIDEX, Germany
G6 Laser
Iridex Cyclo G6 glaucoma laser method helps slow Glaucoma progression and delays the possible necessity for surgical Intervention. The probe of the system is put on the sclera.
Benefits and highlights:
Non-incisional treatment for a wide variety of glaucoma cases
Minimal to no post-op inflammation
Significantly low patient downtime
Trans-scleral laser therapy (TSCPC)
Reduces intraocular pressure (IOP)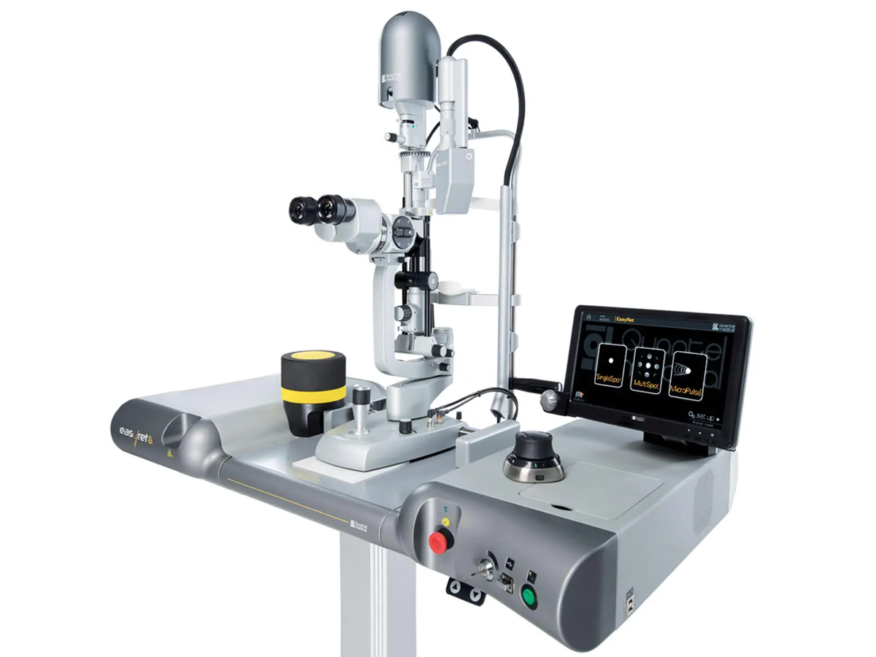 Quantel, France
EasyRet Laser Photocoagulator
Fully integrated yellow laser combining Quantel Medical exclusive fiber laser technology with single spot, multispot and subliminal treatment modes. New generation laser that allows for non continuous-wave beam microsecond pulses of yellow (577nm) wavelength laser light, leading to precise treatments and reduced stress on tissue.
Benefits and highlights:
Novel treatment for retina conditions
Most versatile wavelength, with best chromophore absorption profile
Perfectly homogenous laser spot profile ensuring even laser treatments
MultiSpot mode for peripheral treatments better tolerated by patients
SubLiminal sub-threshold mode for tissue sparing macular treatments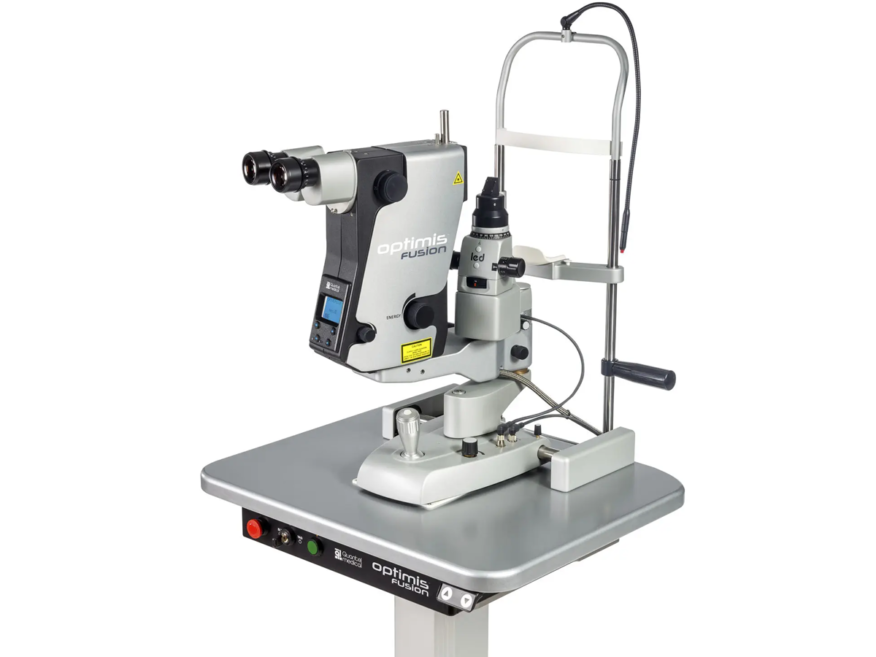 Quantel, France
Laser Fusion SLT
Utilizing proprietary Quantel technology, the Laser Fusion SLT delivers infrared and visible green nanosecond pulses over a large enough spot size, delivering no thermal damage and leaving the trabecular network intact.
Benefits and highlights:
First-line novel treatment for glaucoma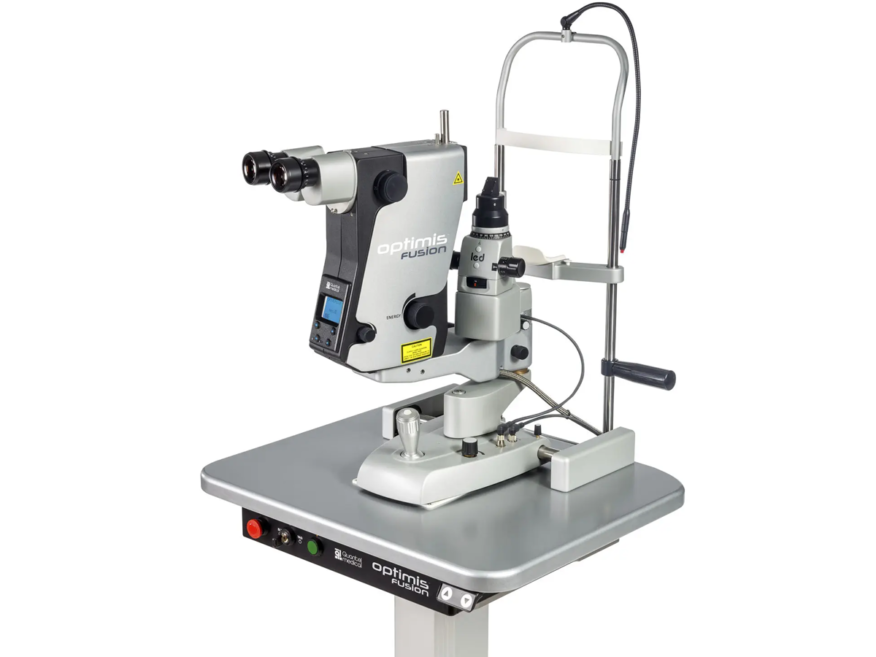 Quantel, France
Optimis Fusion YAG Laser
A versatile laser platform combining YAG photodisruption treatments and advanced SLT photoregeneration therapy, in one fully integrated system. Yttrium-Aluminum Garnet (YAG) photodisruption technology has been significantly improved by a two-point aiming beam and adjustable offset focusing feature.
Benefits and highlights:
Cataract and Glaucoma Platform
Premium optics for viewing both the anterior and posterior segments.
Quantel Medical proprietary technology: dual-mode YAG/SLT laser cavity.
Peripheral iridotomy
Treats IOL opacification after cataract surgery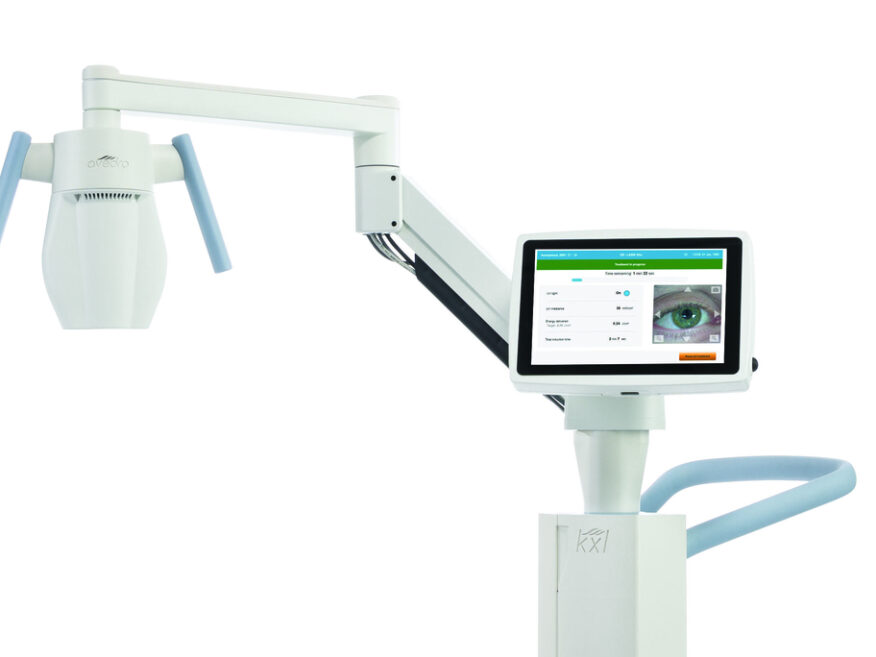 Glaukos, United States
AVEDRO
State-of-the-art cross-linking technology for the treatment of keratoconus. CODET has several years of experience using Avedro, as it helped develop the technology and used it before it was FDA-approved.
Benefits and highlights:
Gold Standard in the treatment of Crosslinking.
Strengthens, stabilizes and reshapes the cornea utilizing corneal cross-linking in minimally invasive and non-invasive
The first and only FDA approved therapeutic treatment for patients with progressive keratoconus and corneal ectasia following refractive surgery.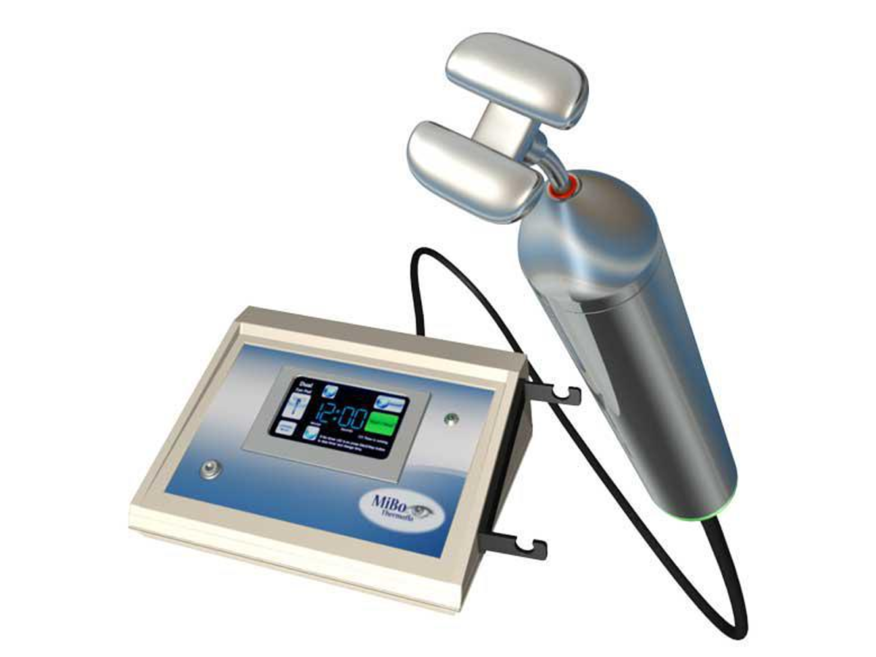 MiBo, United States
MiBo Thermoflo
The MiBo Thermoflo is a therapeutic medical device providing a safe and effective alternative therapy for the treatment of dry eye. It uses a proprietary thermoelectric heat pump to maximize liquefaction of meibum, thus improving preservation and function of the evaporative component of the eye's natural tear film.
Benefits and highlights:
Non-invasive, affordable, effective dry eye treatment
Therapeutic
Lasting Benefits
Relaxing
Immediate Relief
Novel technology, for which CODET was the first user in Mexico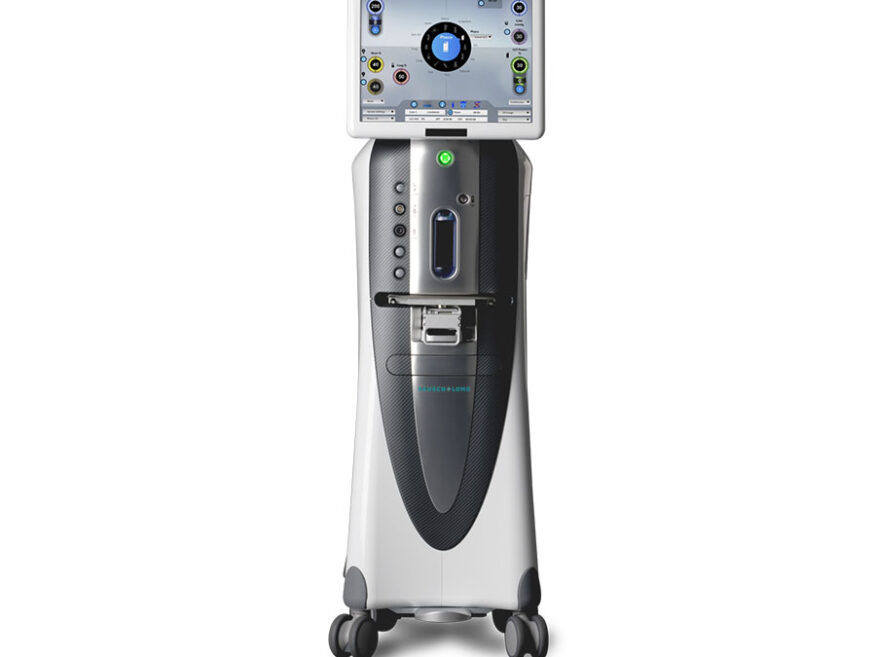 Bausch + Lomb, United States
Stellaris Elite
With an unrivaled combination of leading-edge technologies, Stellaris Elite is optimized to deliver precise control and extraordinary efficiency to a wide range of cataract and retina procedures.
Benefits and highlights:
Exceptional chamber stability for sucessful lens extraction.
Optimized for cutting efficiency with Attune Energy.
Delivers direct control over fluidics.
Stability and efficiency of dual-port cutting with Bi-Blade vitrectomy cutters.
Vitesse hypersonic vitreous removal. A revolutionary approach to vitreous removal that liquefies vitreous for a new level of surgical control and precision.