Condition
Dry Eye
Dry Eye is a condition that occurs when our eyes do not produce enough tears or the right type of tears. This a very common condition affecting millions of people all around the world.
An Overview: Dry Eye
At a Glance:
Creates feelings of discomfort in the eye such as redness, irritation, or grittiness
Causes include: underlying diseases, prescription medicines, environmental irritates, excess screen time, and some eye surgeries, including LASIK
Age-related hormonal changes can cause Dry Eye
Treatment is non-surgical, comfortable, affordable, and long-lasting
Dry Eye is a common condition that results when our eyes do not produce enough tears. You may be experiencing Dry Eye if your eyes feel burning, irritated, or gritty. Dry Eyes often appear red, have excessive tearing, and even the occasional blurry vision. You may have many of these symptoms, just a few, or even just one, and still have Dry Eye. In many cases, the only symptom of Dry Eye is recurring blurred vision.
Dry Eye can be caused by external factors as well as health conditions. Quite often, thyroid dysfunction and the hormonal changes associated with menopause can cause Dry Eye, but common medications such as diuretics or antihistamines can also contribute to Dry Eye. Patients who wear contact lenses, have had recent LASIK surgery, or use two or more glaucoma drops are also at higher risk of developing Dry Eye. Finally, your work environment can affect your eye health; people who use a computer all day long are more susceptible to Dry Eye.
Since there are so many possible causes of Dry Eye, treatment at CODET Vision starts with a thorough patient health history. This helps us identify the underlying cause of your Dry Eye and develop an appropriate treatment.
Signs and Symptoms of Dry Eye May Include:
Stinging, burning, scratchy, or gritty feelings in eyes
Blurred vision, especially while reading, even with reading glasses
Red or irritated eyes; strings of mucus may occur around eyes on occasion
Pain when wearing contact lenses
Excess tearing; this is due to bad tear film quality, which causes eyes to overcompensate by producing more tears
Dry Eye Treatment
Treatment for Dry Eye begins with a complete eye evaluation and diagnostic exam. During this exam, your doctor will discuss the findings with you, ask you questions about your overall health, and specifically what you expect of your eyes, now and in the future.
There are so many potential underlying contributing factors to Dry Eye that part of your CODET evaluation will be questions about your medical history. The more information we have, the better we can isolate the cause of your eye or vision symptoms and recommend the correct treatment.

Why CODET for Dry Eye?
Diagnostic Technology
Our facility utilizes state-of-the-art tests to evaluate and understand the underlying cause of your Dry Eye.
Dry Eye Clinic
Dr. Arturo Chayet  our Dry Eye specialist has renowned experience in surgery, ophthalmic technology, and patient care. We will work with you to identify the best treatment plan for your unique needs.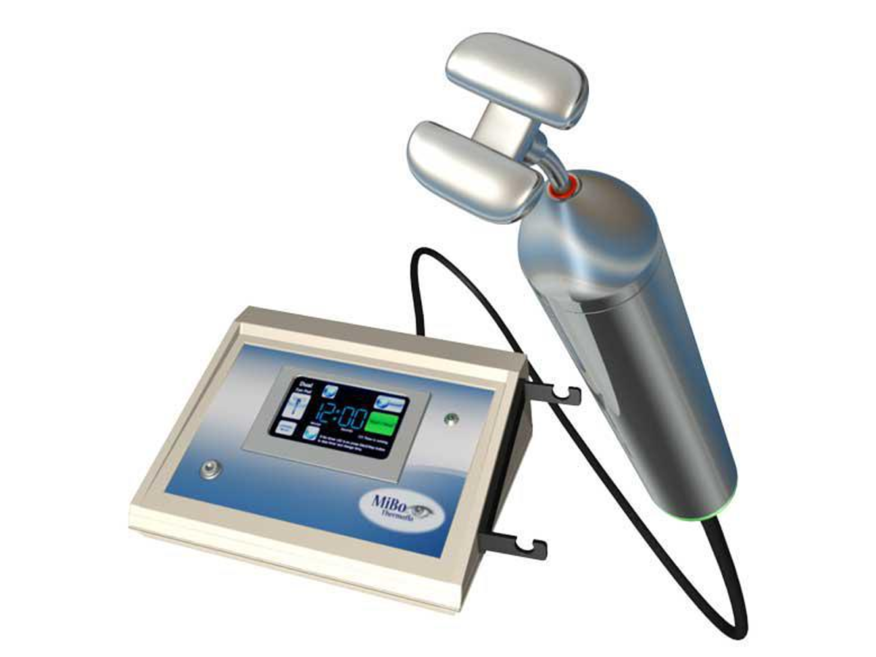 About our Technology and Facilities
CODET is among the most prestigious eye centers in the world. We believe that every individual is different, with eyes as unique as they are essential. It is of constant and permanent importance to us that our patients receive personal, professional care so that we can fully evaluate their conditions and advise them appropriately. 
Our surgeons are leaders in their specialty fields and are supported by hand-picked staff who are specially trained to deliver optimal care for our patients. Care is provided in our state-of-the-art facilities, offices, and operating rooms using nothing but the best in diagnostic and surgical technology and equipment, so you are fully supported before, during, and after your procedure.
Specific to Dry Eye treatment, CODET is one of the first to have employed the MiBo Thermoflo as a safe, comfortable, affordable, effective, and long-lasting treatment for patients in our Dry Eye Clinic.
What is Dry Eye?
A quick and easy look on dry eye.