Service
Low Vision Clinic
Although Low Vision does pose challenges to day-to-day life, there are several therapies and devices that give Low Vision patients hope for a functional and enjoyable daily life. Our goal at CODET Vision Institute is to provide the care and technology that patients with Low Vision need to help them retain their independence and live a happy life!
What is Low Vision?
Low Vision refers to a vision and visual field loss that cannot be corrected or improved with glasses, contact lenses, treatment or surgery. Low Vision makes it difficult to carry out everyday tasks and lead a normal lifestyle.
What Causes Low Vision?
Low Vision is commonly caused by other eye diseases, such as:
Retinitis Pigmentosa
Pathological Myopia
Additional causes may include:
Accidents
Neurological injuries
Congenital malformations
Infectious diseases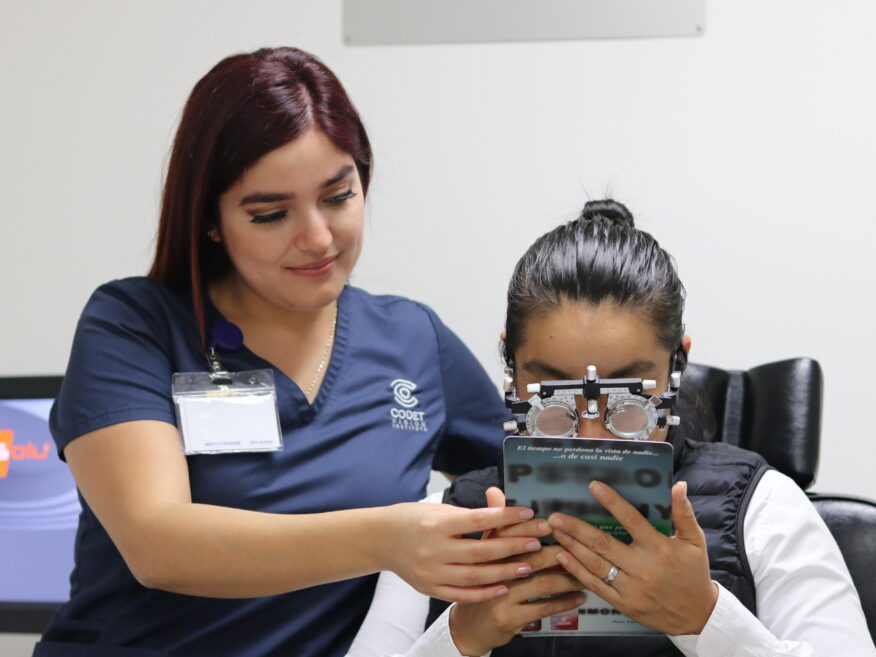 Why CODET for Low Vision Service?
After a comprehensive vision exam, we evaluate your visual needs in order to prescribe optical devices that can help you retain your independence. Patients will also be educated on how to use these optical devices optimally for success. Optical devices that may be prescribed to assist patients with Low Vision include:
Magnifiers
Telescopes
Canes (green or white)
Electronic aids
Selective absorption filters for lenses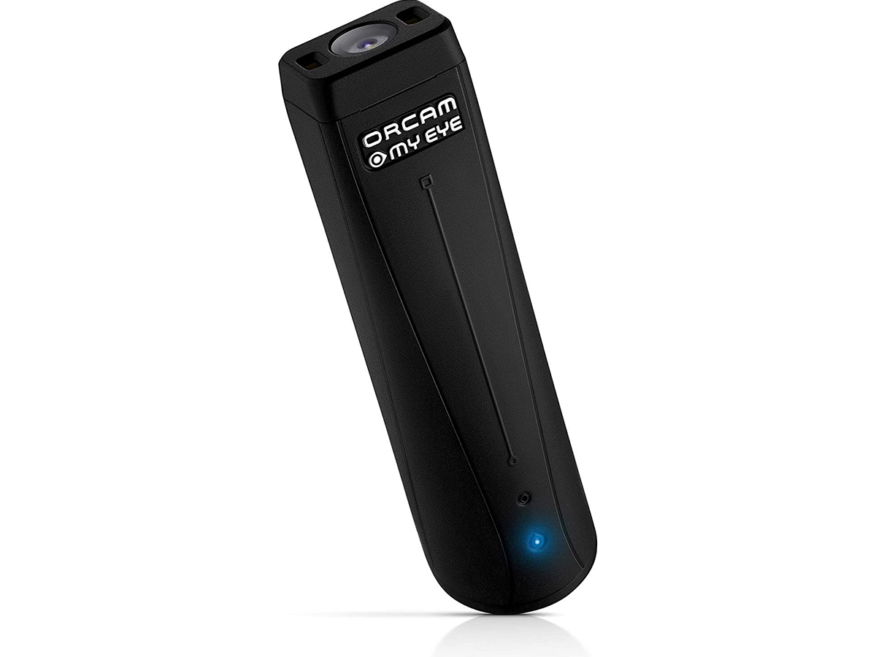 Technology At Codet
OrCam MyEye
At CODET, we are constantly searching for the best in technology. For our patients with Low Vision we have OrCam MyEye, a revolutionary voice-activated device that conveys visual information audibly, in real-time and offline. OrCam MyEye attaches to virtually any pair of glasses. It can be used to read text from a book, smartphone screen or any other surface, recognize faces, and help you shop on your own.
OrCam MyEye Capabilities and Highlights:
Text reading
Facial recognition
Product identification
Barcode identification
Money recognition
Color recognition
Others
Learn more about OrCam
Learn more about how the specialists at CODET Vision Institute can help you with Vision Rehabilitation.