Dr. Gabriela Manuelita Avila Mendoza
Dr. Gabriela Manuelita Avila Mendoza
Glaucoma, Cataract, and Refractive Surgery
---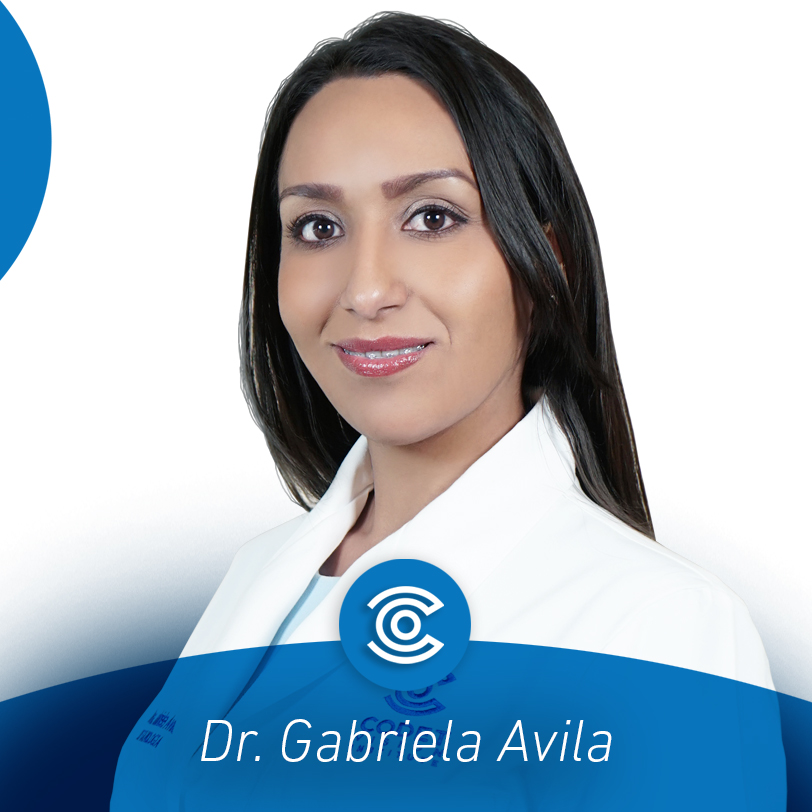 Born in Tijuana, Baja California, Gabriela Avila knew she wanted to be a doctor from a very young age. She graduated from the Faculty of Medicine and Psychology at the Autonomous University of Baja California in 2009. Her teacher and mentor in Ophthalmology, Dr. Gina Garduño, was a significant inspiration and influence on Dra. Avila's decision to specialize in visual health from her time at university to her early career as a physician,
Dr. Avila entered the Ophthalmology Faculty at "La Raza" National Medical Center, IMSS program in Mexico City in 2011. CODET Vision Institute accepted her that same year, enabling her to continue her sub-specialist training in Anterior Segment and Refractive Surgery in her native city and under the direction of Dr. Arturo Chayet.
After completing this training, Dr. Avila began a second subspecialty in Glaucoma and Optical Nerve under the guidance of Dr. Marina Ramirez, ex-President of the Mexican College of Glaucoma.
Throughout these years, Dr. Avila gained a reputation as a sponge for knowledge and as an outstanding resource for her peers. This was evidenced by the fact that she also attained a Master's Degree in Healthcare Management in Escuela de Negocios del Pacífico in 2020. Immediately afterward, she became CODET's Medical Foundation for Blindness Prevention Coordinator.
Her practice in CODET's Vision Institute is focused on the detection, care, and clinical management of patients with Glaucoma and congenital/complicated cataracts.
Professional Memberships & Affiliations
American Academy of Ophthalmology (AAO) 2014
American Society of Cataract and Refractive Surgery (ASCRS)
Consejo Mexicano de Oftalmología
Colegio de Oftalmología de Baja California (COBC)