Nora Robledo, OD
Contact Lens Service Director &
Scientific Publications Manager
---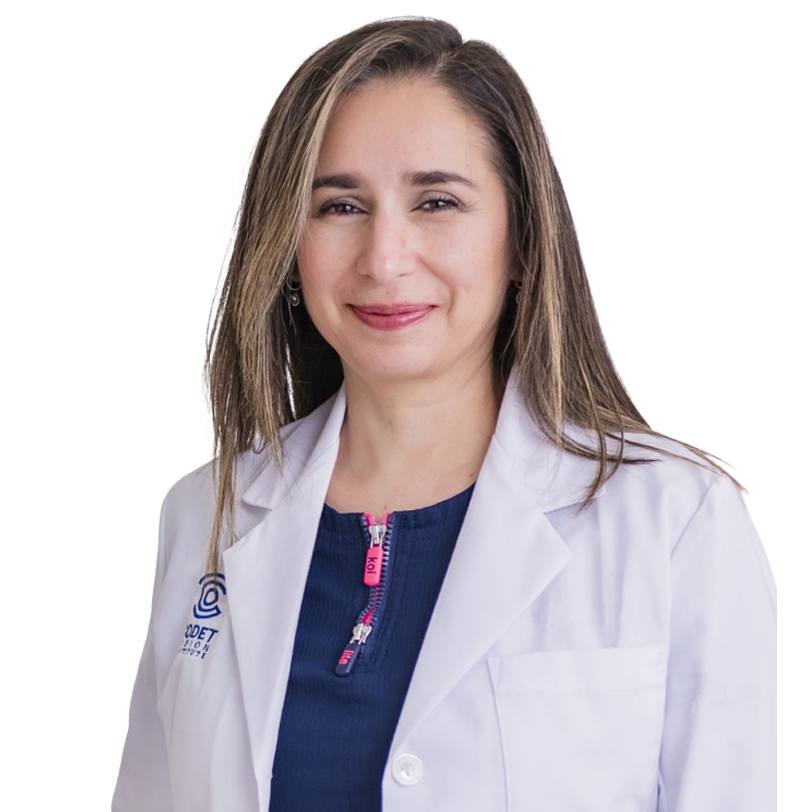 Nora Robledo is an optometrist with 25+ years of experience in diagnostics, contact lenses, and refractive surgery. She is a leader in the field and is active in scientific research. She has been part of CODET Vision Institute's team since 1995 and was the first Optometrist at the institute.
Born in Tijuana, Baja California, Nora Estela Robledo Silva graduated with a degree in Optometry from Universidad Autonoma de Aguascalientes in 2009. For years, she was in charge of the Optometry Department in the Refractive Surgery area, acting as Dr. Arturo Chayet's right hand for diagnostics.
Optician Robledo discovered her passion for Contactology by rehabilitating patients' vision and became CODET's Contact Lens Director.
She constantly participates in contact lens research and updates has contributed to 13 publications, and recently became Scientific Publications Manager at CODET Vision Institute.