Procedure
Cornea Transplant
Cornea transplant surgery is an outpatient procedure with a high success rate. CODET is one of the few institutions performing the most advanced techniques.
An Overview: Cornea Transplant Surgery
At a Glance:
May be required if the cornea becomes damaged in some way
A damaged cornea is replaced with a healthy donor cornea
Surgery is quick, but post-operative care is essential
If the cornea becomes damaged, light entering the eye is distorted and causes our vision to appear blurry. There are several ways that the cornea can become damaged including: injury, disease, infection, or previous eye surgery. Sometimes damage to the cornea is mild enough that it may be repaired to restore vision. However, if the damage is more severe, a corneal transplant may be necessary. A cornea transplant involves the removal of the central portion of the diseased cornea, which is replaced with a healthy donor cornea. 
The surgery itself is quick, but due to the nature of transplantation, patients must be particularly careful to follow their doctor's post-surgical instructions.
Benefits and Highlights:
A cornea transplant can restore vision
Reduces eye pain
Improve the appearance of a damaged or diseased cornea
High success rate
What to Expect: About Cornea Transplant Surgery
At CODET we only recommend surgery as a last resort. But if cornea transplant surgery is your only option, you can rest easy knowing that you are in some of the most experienced and well-regarded surgical hands in the world and are being treated at an eye institute that provides elite patient care. When you choose CODET Vision Institute in Tijuana, Mexico for cornea transplant surgery, you can expect:
Outpatient surgery, each eye takes about 60 minutes, one per day
The 2nd eye will be done one day later
A pain-free procedure using local anesthesia drops and sedation
Though an outpatient procedure, corneal transplants take place in one of our state-of-the-art operating rooms.
First, you will be given eye drops and medication to help you relax. Next, the central, damaged part of the cornea is carefully removed from the eye. Finally, the healthy donor cornea is securely sewn into place. Once your cornea transplant is complete, medications will be prescribed to help control infection, swelling, and pain as well as prevent corneal graft rejection.
You will need to wear a protective eye shield at night, which you should continue to wear until your doctor instructs you to remove it. It is important to follow all instructions given to you by your physician, as this helps bring the fastest visual recovery. Plan to take it easy after your cornea transplant and slowly work your way back to your normal activities. Corneal transplantation surgery has a high success rate, but like any surgery, complications can occur.
You will be seen and treated by the same CODET cornea specialist who consulted with you at your initial consultation. This specialty surgeon will fully brief you on your pre-and post-operative instructions, such as any details you need to know about medications and activity restrictions.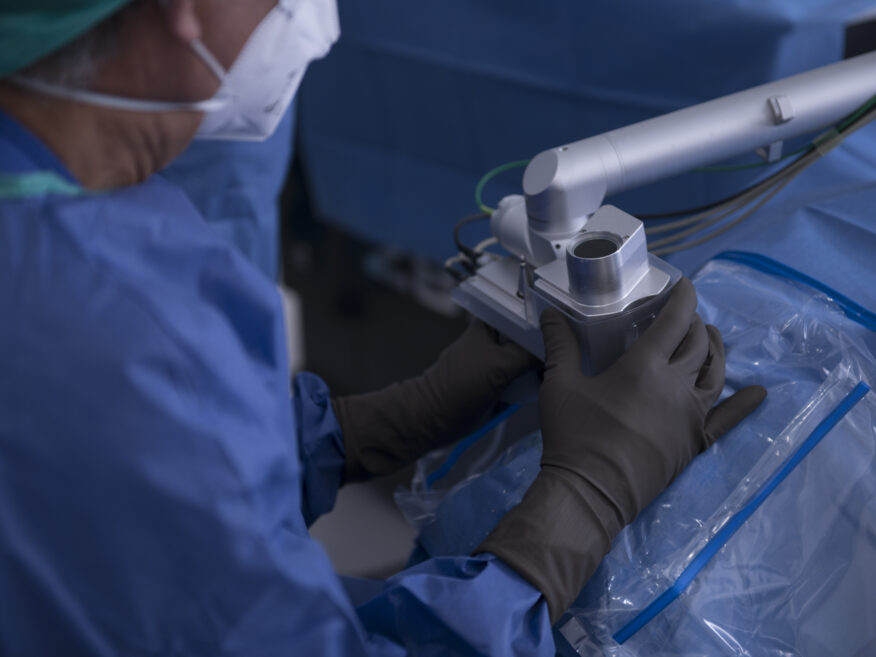 Why CODET for Cornea Transplant Surgery?
Dr. Arturo Chayet and Dr. Denisse Pinkus are highly experienced surgeons trained in the Cornea specialty
CODET Vision Institute in Tijuana, Mexico uses the most up-to-date and advanced diagnostic and surgical equipment in the world
We are one of the few institutions performing the most advanced cornea transplant technique: Femtosecond Laser Assisted DALK
We perform Endothelial Keroplasty such as DMEK and DSAEK
How Does Cornea Transplant Work?
INSIGHTS: A PATIENT STORY
Michael Pines already knew that he was in good hands. He had been coming to CODET for years now and knew that this procedure was not the exception. Even tho he could have traveled to any other doctor in the world to get this surgery done, he chose CODET Vision Institute.
Dr. Chayet has provided me with steady conservative care for a very complicated corneal eye problem for over 20 yr. He did a corneal transplant, and my vision is 20/30. The continued care, attention to detail, facility, and staff, are outstanding.

Michael Pines

Cornea Transplant

San Diego, CA. US