CODET Celebrates Optometrist Day
CODET Vision Institute celebrates the vital role optometrists play in the visual health of our patients by recognizing our Optometry team on National Optometrist Day, March 2, 2022.
National Optometrist Day is celebrated on the first Wednesday of March. It is a day that is dedicated to recognizing the relevant role of Optometry in the care of visual health.
Optometrists are the first line of defense for vision care. They have the task of preventing, detecting, diagnosing, rehabilitating, treating, and monitoring conditions and alterations in the vision of their patients.
At CODET, we have an outstanding team of Optometrists who provide care to patients by performing an extensive battery of visual diagnostic tests to obtain a thorough assessment of their visual health.
The members of the Optometrist team at CODET are:
Denise Perez
Alexander Garcia
Diana Laura Inzunza
Yanely Moreno
Yasel Ogaz
Luis Pantoja
Kimberli Sanchez
Sophia Vega
Angeles Ramirez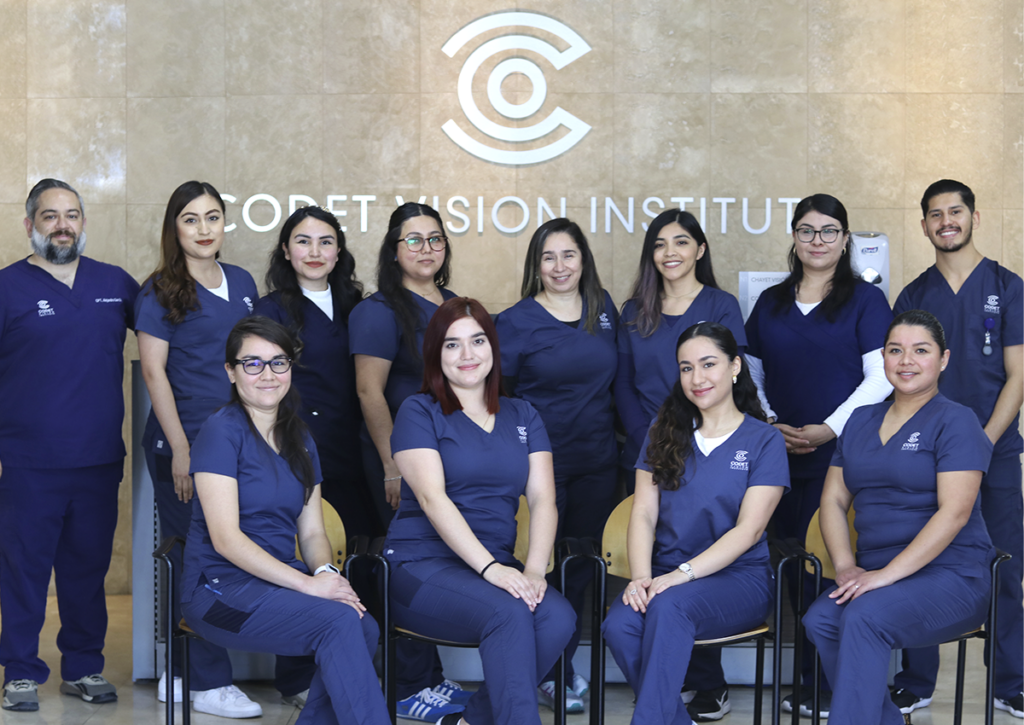 We appreciate our Optometrists' professionalism and the care they provide for the visual health of CODET patients!