Vabysmo, the new treatment for retinal diseases now available at CODET
Vabysmo is the most modern therapy for the treatment of Diabetic Retinopathy and Macular Degeneration
CODET Vision Institute has announced with great excitement that it now offers the most modern therapy for the treatment of Diabetic Retinopathy and Macular Degeneration, called Vabysmo. This advancement represents a significant milestone in ophthalmic care in Mexico and brings new hope to patients battling these conditions.
Age-Related Macular Degeneration is the deterioration of the central part of the retina called the macula. The macula is the part of the retina responsible for our central vision and our ability to see color and fine details when looking directly at an object.
On the other hand, Diabetic Retinopathy is an eye condition that can cause vision loss and blindness in people with diabetes. It affects the blood vessels of the retina (the light-sensitive tissue at the back of the eye).
Vabysmo is a designed bispecific antibody that works by blocking VEGF and angiopoietin-2, which are the two main causes of Wet Macular Degeneration and Diabetic Macular Edema. This offers new hope to those struggling with these conditions.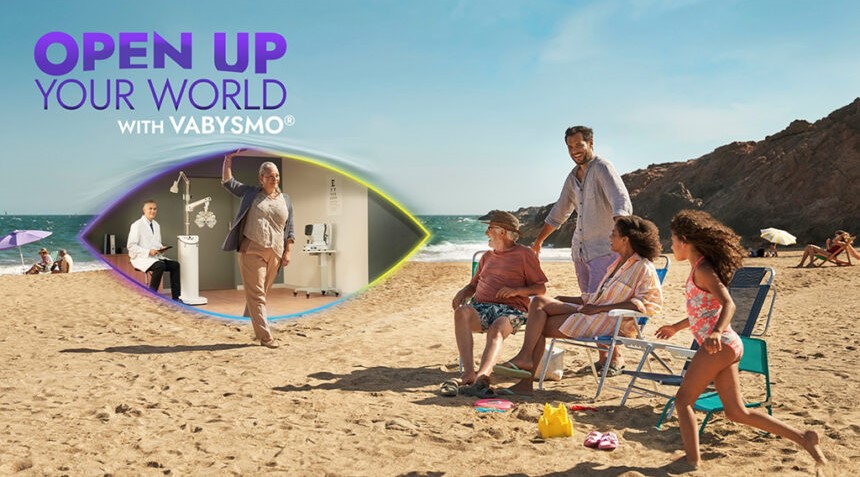 This exciting advancement in the treatment of Diabetic Retinopathy and Macular Degeneration underscores CODET Vision Institute's commitment to providing its patients with the most advanced and effective ophthalmic therapies available in the world. This achievement represents a significant step toward a future in which more people can enjoy healthy and unrestricted vision.

If you or someone you know is dealing with diabetic retinopathy or macular degeneration, don't hesitate to visit us at CODET. Our team of highly trained specialists and the availability of Vabysmo, the innovative treatment for retinal diseases, are ready to provide you with the care you deserve. We invite you to schedule a consultation with us and discover how we can help you preserve the health of your eyes.