Stellaris Elite, the New Cataract and Retina Technology at CODET
Stellaris Elite, a cutting-edge technology for Cataract and Retina Surgery from Bausch + Lomb, a global leader in innovation and quality.
Always committed to offering the latest in surgical technology, we are excited to announce the newest addition to CODET Vision Institute: Stellaris Elite. Stellaris Elite is a cutting-edge technology from Bausch + Lomb, a global leader in innovation and quality. The surgical device delivers precise control and extraordinary efficiency to a wide range of cataract and retina procedures.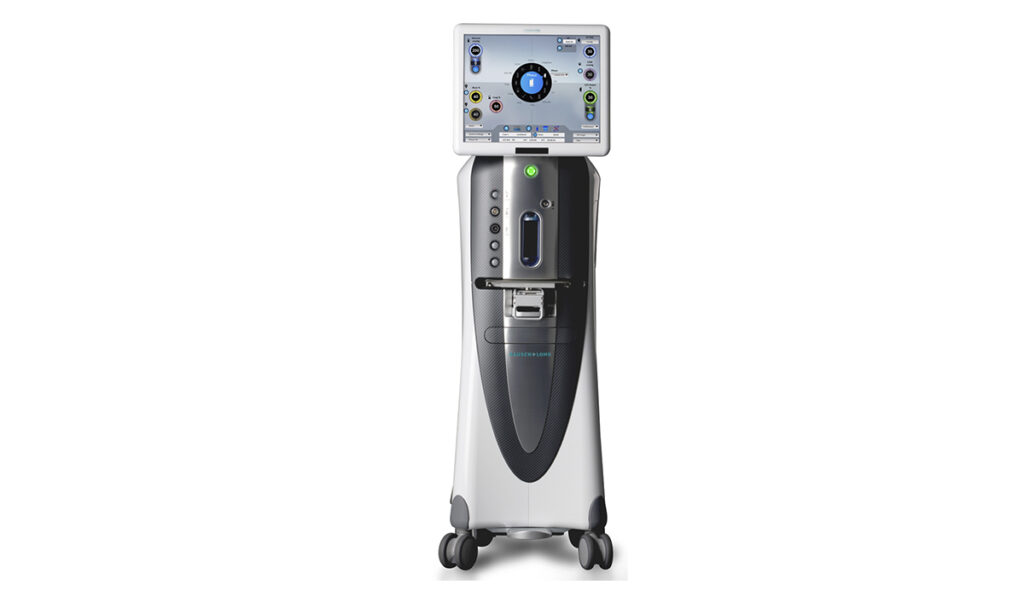 The Stellaris Elite provides the stability and efficiency of dual-port cutting with Bi-Blade vitrectomy cutters. The Bi-Blade has an impressive cut-rate over single-edge vitrectomy cutters allowing for faster procedures. Surgeons can feel confident in their ability to shave more closely to a mobile retina, perform dissections, and remove intraocular tissues.
It has the exclusive hypersonic vitrectomy system, Vitesse, a revolutionary approach to vitreous removal. Vitesse is a hypersonic technology that creates a highly localized tissue liquefaction zone at the edge of the port for exceptional control during tissue removal. The unique single-lumen design provides completely unobstructed aspiration.
The Stellaris Elite incorporates functions for cataract and retina surgery in one platform, maximizing the performance of short and long-term procedures due to its exceptional ability to work in different environments. Stellaris Elite provides a specialized combination of light sources, fiber optics, and light filtering technologies, which allow optimized visualization, differentiated visualization options, and more surgical control.
Source: Bausch + Lomb