Student Receives CODET's First Scholarship to Pursue a Career in Medicine
CODET Vision Institute awarded their first Dr. Jose V. Chayet Scholarship to Jorge Jarquin who will begin his education at the Universidad Autonoma de Nuevo Leon.
CODET has long promoted the importance of education, specifically in medicine and in the ophthalmology specialty. That is why our Fellowship Program was founded, which has now trained more than 100 ophthalmologists from around the world. In addition, CODET participates in clinical research to help advance ophthalmic innovation.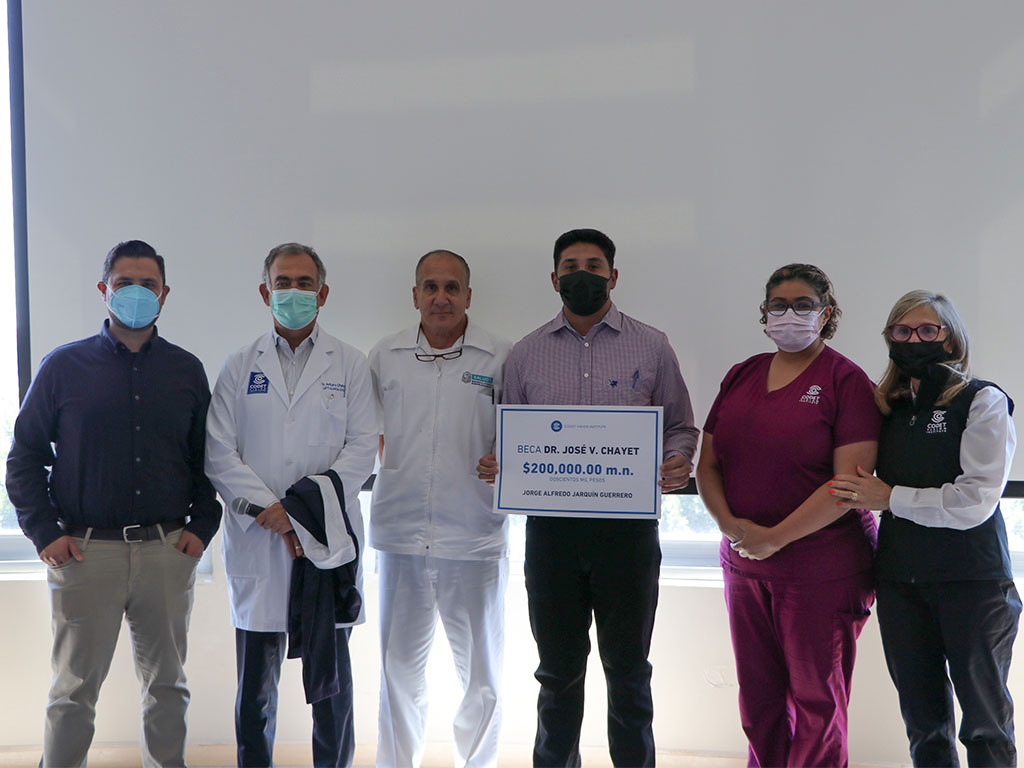 Under this philosophy, CODET presented our very first Dr. José V. Chayet Scholarship on July 12 to support the medical studies of Jorge A. Jarquín Guerrero at the Universidad Autonoma de Nuevo León in Monterrey, N.L.
The Dr. Jose V. Chayet Scholarship goal is to inspire young students who want to embark on a career as a medical professional and to help them achieve those dreams.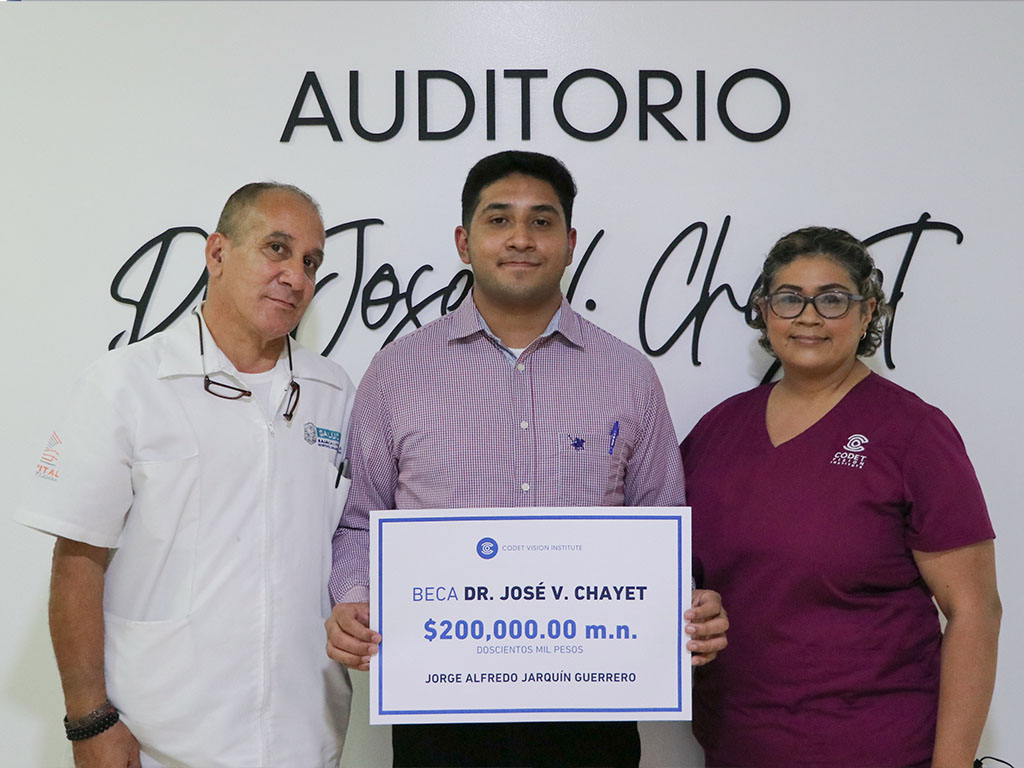 An intimate ceremony was held on July 12, where Dr. Arturo Chayet, Medical Director of CODET, awarded the scholarship to Jorge Jarquin. Jorge's family was present at the event, as well as CODET's directors, nurse team, fellows, and doctors.
Jorge, we wish you lots of success in this new journey and we hope you achieve all of your goals!