CODET Vision Addresses Some of the Most Common Inquiries About LASIK Surgery
We know that undergoing an eye surgery is something that raises many doubts and concerns. This is why we want to answer some frequently asked questions about LASIK surgery.
If you wear glasses or contact lenses, you may have considered refractive surgery to correct myopia, hyperopia, and astigmatism, to enjoy a hassle-free life without glasses. At CODET Vision Institute, we offer the All-Laser-LASIK, a blade-free technique that offers effective laser vision correction with instant and lasting results.
However, we know that undergoing eye surgery is something that raises many doubts and concerns. These thoughts can prevent you from living a glasses-free life. This is why we want to answer some of the most frequently asked questions that we receive about LASIK surgery, and clear some of the hesitation you may be having.
How Does the Procedure Work?
To perform All-Laser-LASIK at CODET, we use a femtosecond laser (Ziemer's Femto LDV Z8), capable of separating tissues at a molecular level to make a flap, with a high level of precision and safety.
Next, the WaveLight EX500 Excimer laser, one of the fastest vision correction lasers for LASIK, is used to emit a beam of UV light at a specific wavelength to ablate corneal tissue without causing damage to surrounding tissue and maintain the natural shape of the cornea. This corrects refractive errors such as myopia, hyperopia, and astigmatism. These state-of-the-art lasers allow us to accurately correct vision, with optimal comfort, quick vision recovery, and fewer risks.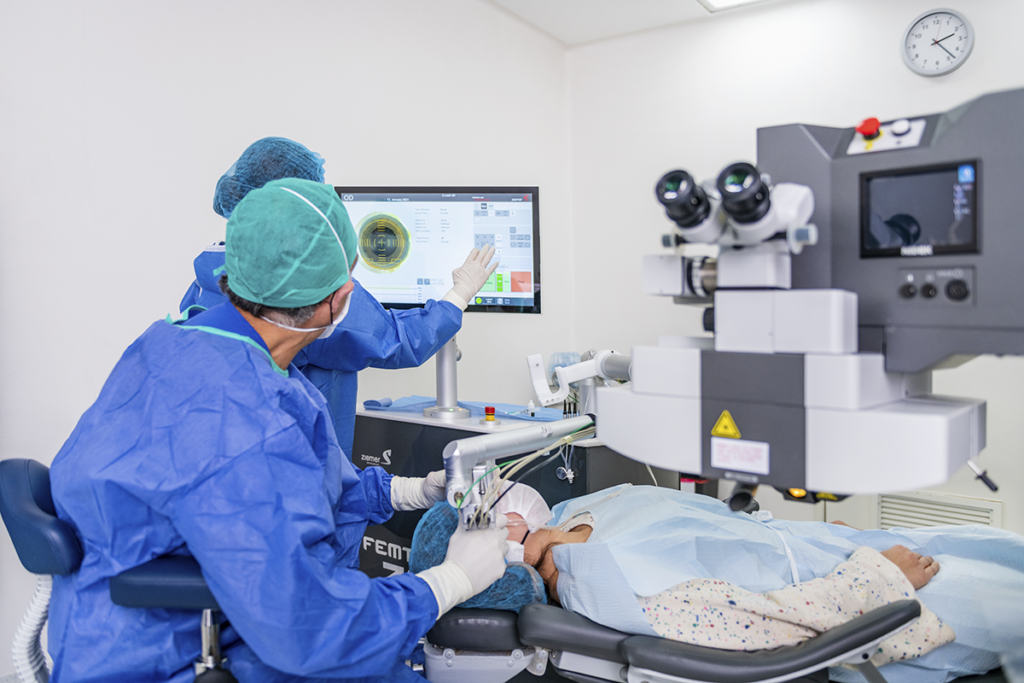 How Do I Know if I am a Candidate for LASIK Surgery?
If you are over the age of 18, wear contact lenses or glasses, and enjoy good health, you meet the minimum qualifications for LASIK surgery. To further determine suitability, we perform a battery of visual diagnostic tests to generate your prescription, analyze your corneal topography (surface), thickness, and biomechanics, examine and measure the structure of the anterior segment of the eye, and ascertain overall ocular health to determinate if you are a candidate for surgery. We recommend PRK to patients with thinner corneas.
We take the candidate selection process we take very seriously at CODET. We have the most advanced diagnostic technology to produce a thorough assessment of a patient's surgical candidacy, operated by a highly experienced and trained staff of optometrists that walk you through the entire process. The assessment culminates with our expert surgeons selecting the best path forward for our patients.
Our ethical, experienced surgeons only perform All-Laser-LASIK eye surgery on patients when we think it's in the best interest of the individual.
Is LASIK Surgery Painful?
One of the most common concerns regarding a surgical procedure is the pain that may be produced. However, in LASIK, there is nothing to worry about. We use local anesthesia which ensures a pain-free experience for the patient.
Post Procedure Questions
When Can I Use the Computer, Cell Phone and Television Again After LASIK Surgery?
We receive this question quite often as many people need to use their electronic devices to attend to work and personal matters. You can use digital devices from the first day of the LASIK surgery, but we recommend moderate use and advise taking breaks as often as possible since the use of digital devices can cause dry eye. Don't forget to use the prescription eye drops to lubricate your eyes.
When Can I Return to my Job?
After the surgery, you must attend a postoperative check-up in order to make sure everything is going well with your recovery. After this process, you can resume your work activities without any inconvenience. You can drive and are able to travel the next day after the All-Laser-LASIK surgery.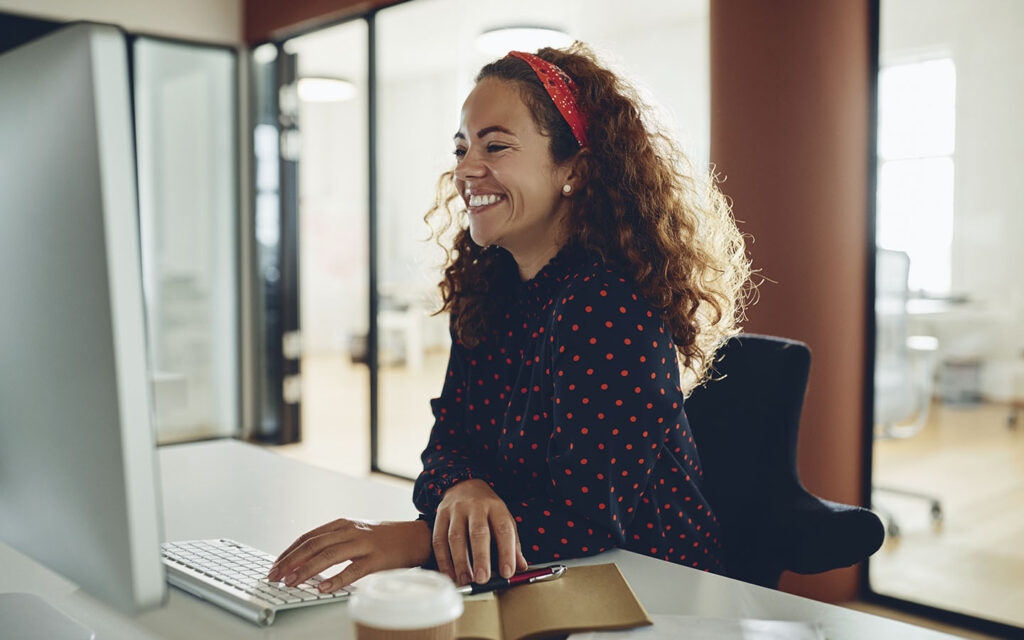 When Can I Resume Exercise After LASIK Surgery?
The following day after your LASIK surgery, you can do low-impact activities such as walking, running, or jogging. Two weeks after the procedure you can engage in high-impact activities, such as weightlifting, soccer, swimming, and other activities. Be careful of an eye injury. If you sustain an impact in your eye, meet with an ophthalmologist as soon as possible for a check-up.
We hope these answers have cleared up some of your fears and hesitation and you are ready to say goodbye to glasses and contacts! Enjoy waking up with a clear vision. Schedule an appointment at CODET for an evaluation and find out if you are a candidate for All-Laser-LASIK.