Welcome to Our New Website!
Introducing our new vision! Explore our website and Learn More about Eye Care!
After almost a year of planning and execution, and several years of research and ideation before that, we're proud to be launching our new website! This project involved over 35+ collaborators from all walks of life: users/patients, partners, strategists, designers, developers, creatives, marketers, physicians and more! Thanks to everyone who poured their heart out for this project!
At CODET, not only have we launched our new website, but a new vision! The website is 100% patient focused. Our intention is for you to easily find the information that matters most to you and get a feel for what its like to be treated at CODET. With a renewed, modern digital aesthetic, our intention is for patients to enjoy learning about both their eye care and CODET Vision Institute. Whether its visual health, eye care challenges, innovative and exclusive procedures, or about CODET's history and what makes CODET different, you won't run out of content to digest and knowledge to gain.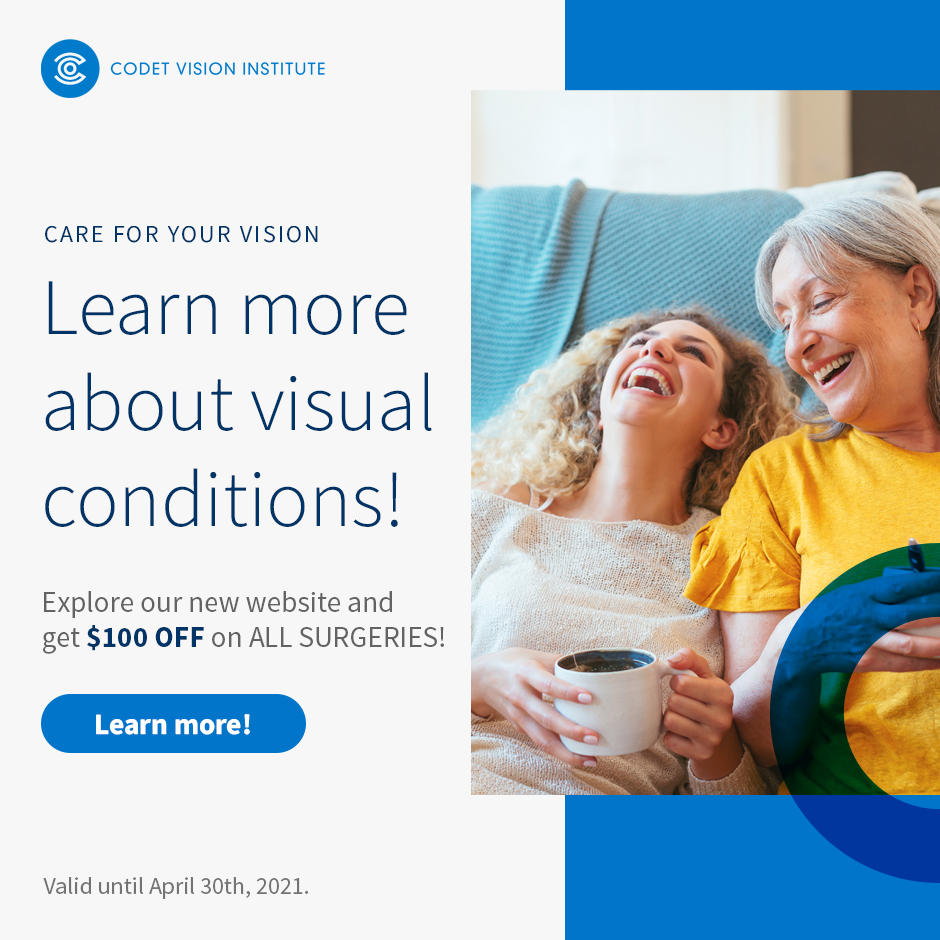 In order to celebrate this grand occasion and as a sign of our appreciation for taking the time to surf our new site, use the code LEARN+100 to obtain a $100 USD discount on all surgeries (Valid until April 30, 2021.)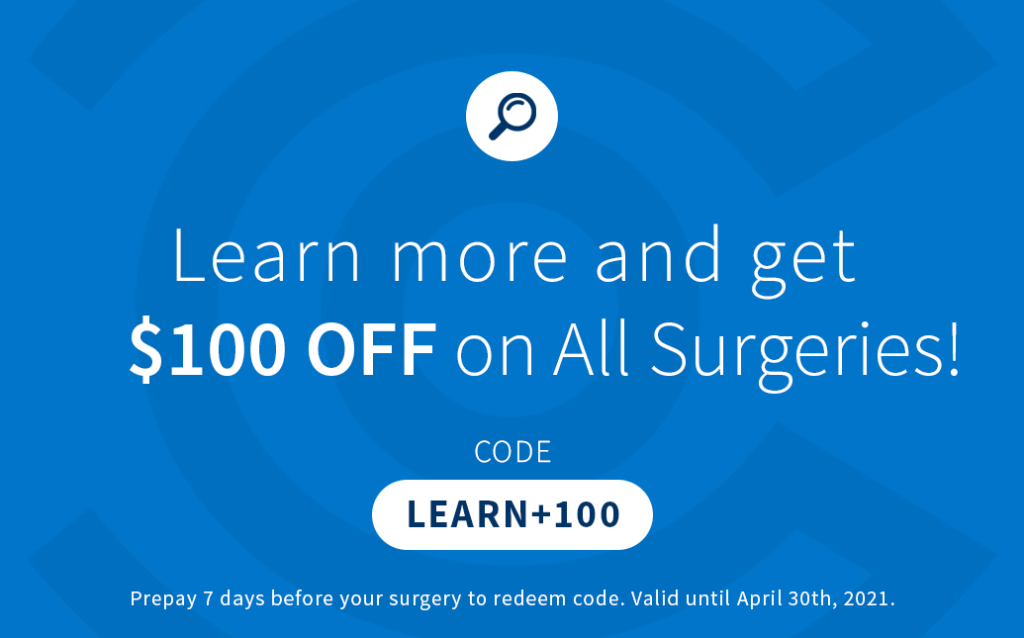 There is so much to discover at CODET Vision Institute, welcome to www.codetvision.com!
Sincerely, CODET Marketing and Executive Leadership