Fall in Love with Your Vision!
February is all about love. CODET Vision Institute can help you show the love for your vision with special discounts on LASIK and other vision surgeries.
February is a traditional time to think about those we love and to express our love to them. We even have a special day devoted to it! At CODET Vision Institute, we want you to think of yourself and the importance of your vision.
Fall In Love With Your Vision
This month's theme "Fall in Love With Your Vision" is intended to emphasize the value of our eyes and vision in carrying out day-to-day activities. Maintaining good vision has a positive effect on our life. It allows us to get closer and see magnificent paintings, recognize people on the street, climb steps, appreciate nature, and more. We think that the way our vision allows us to appreciate the details of life means taking care of it and giving our vision the love it deserves.
As we have shared with you before, you can give your eyes a little pampering every day with simple actions. Maintaining a healthy lifestyle through a healthy diet and exercise, taking breaks from the use of electronic devices, using eye drops to lubricate your eyes, and wearing sunglasses when outdoors all help protect your eyes.
These actions help keep your eyes healthy, but what about your vision? It's time to give yourself what you deserve, clear vision free of glasses so you can live life to the fullest, enjoying all of the activities you love.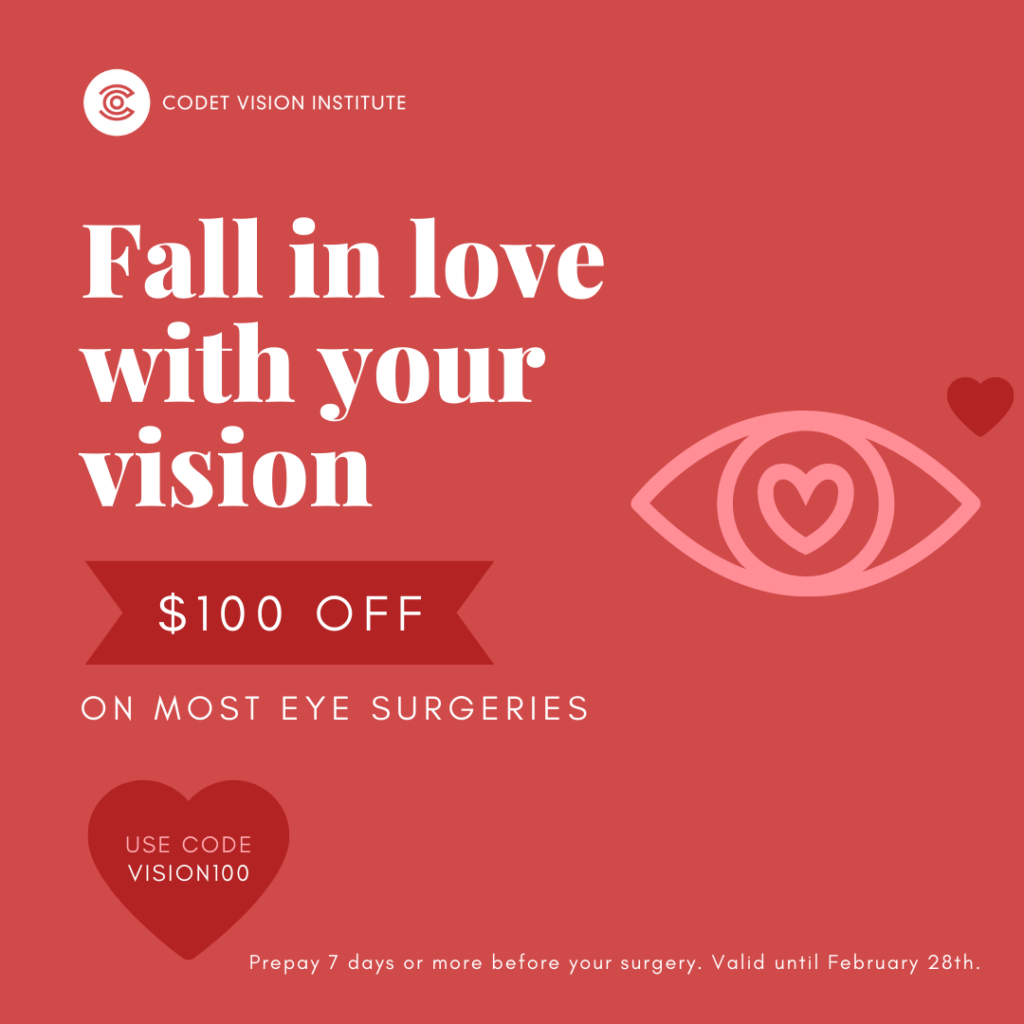 That is why at CODET Vision Institute we want to help you give your eyes the love they deserve by offering you a $100 discount on All-Laser-LASIK, Pterygium Surgery, Cataract Surgery, PanOptix IOL, and more, by using the code VISION100.
Contact us to receive more information and become one step closer to obtaining the perfect gift for your eyes.