CODET Participates in the V Glaucoma Course 2022
CODET Vision Institute participated in the V Glaucoma Course 2022 on November 11 and 12. Dr. Gabriela Avila and Dr. Francisco Saldívar presented.
The V Glaucoma Course 2022 was held in Mexico City on November 11 and 12 at the Barceló Reforma Hotel.
About the V Glaucoma Course
The V Glaucoma Course is designed by experts for Glaucoma specialists so they can update their knowledge and skills. This event is endorsed by the Colegio Mexicano de Glaucoma and the Consejo Mexicano de Oftalmologia. The fifth edition was coordinated by Dr. Jasbeth Ledesma Gil, a Glaucoma Specialist at the Instituto de Oftalmologia Fundación Conde de Valenciana.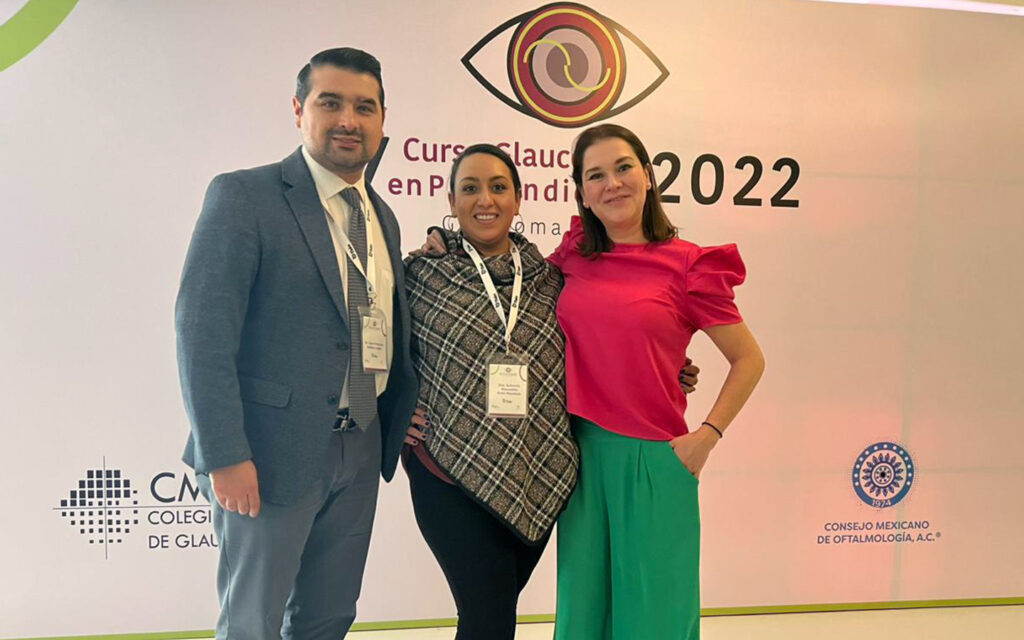 The event highlights the country's leading educational institutes for the Glaucoma subspecialty. CODET Vision Institute was recognized for its prestigious Fellowship Program.
2022 Topics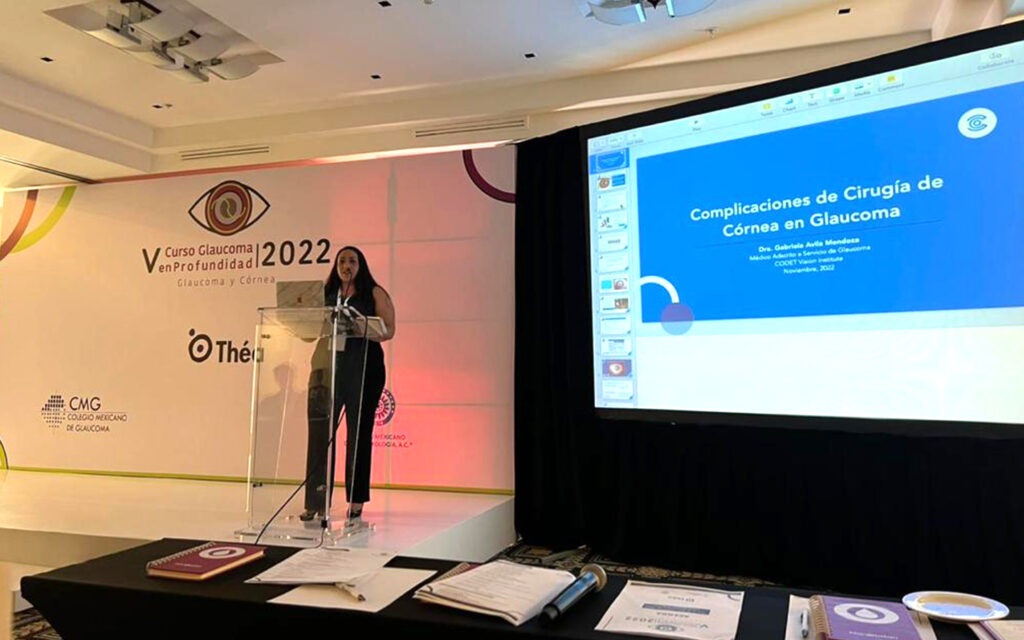 This year, the course addressed topics related to Glaucoma and Cornea, such as corneal biomechanics, refractive surgery in Glaucoma, the use of new medicine, the impact of Glaucoma on the quality of life and the ocular surface, and included the presentation of challenging clinical cases.
Glaucoma Service at CODET Presents Clinical Cases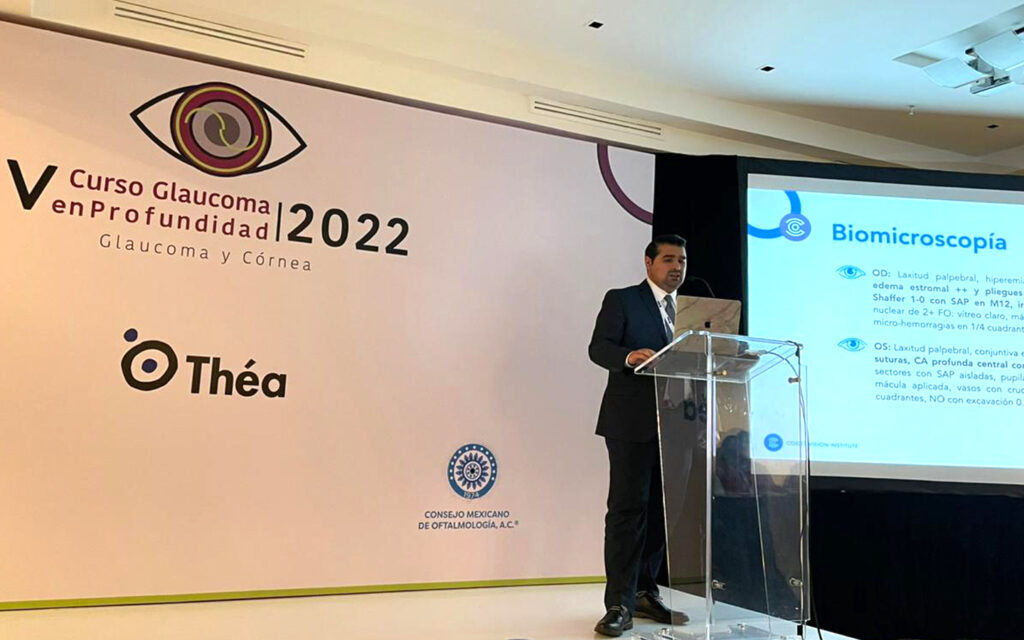 The Glaucoma Service at CODET was a clinical case presenter. Dr. Gabriela Avila, Director of CODET's Glaucoma Service and an expert Glaucoma specialist, and Dr. Saldívar, a CODET Glaucoma Fellow, presented the lecture "Complications of Corneal Surgery in Glaucoma" and "Corneal Refractive Surgery in patients with Glaucoma" along with Dr. Adolfo Muller Morales.
Dr. Francisco Saldívar also presented a clinical case that addressed the topic of secondary ocular hypertension to penetrating keratoplasty.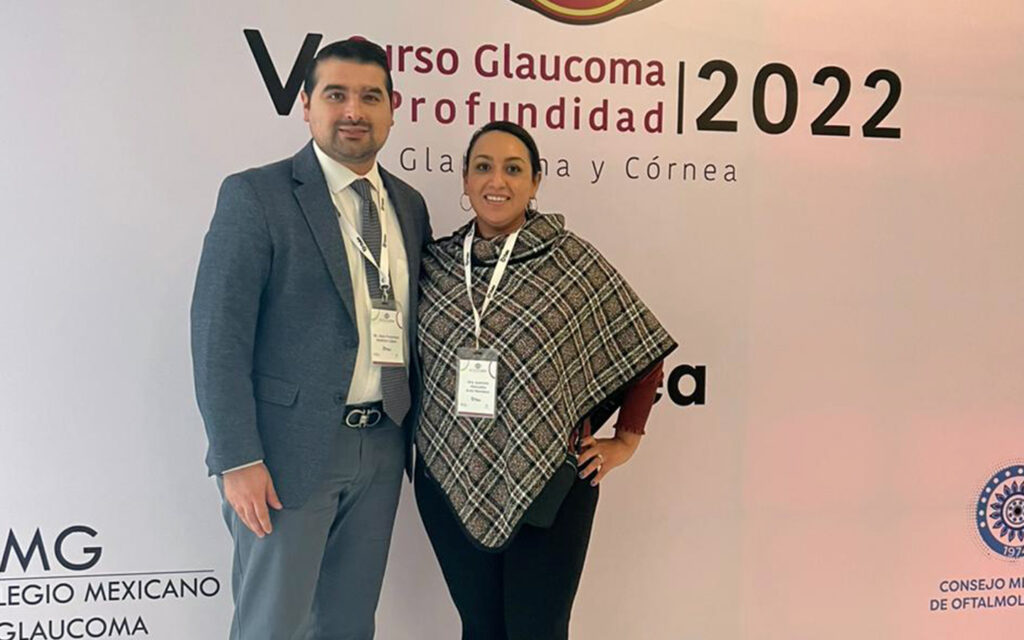 The V Glaucoma Course 2022 reinforces our commitment at CODET Vision Institute to remain at the forefront of ophthalmology by participating in relevant educational events in the ophthalmology industry to continue offering excellence in patient care.