Up-to-date in Ophthalmic Knowledge at the Mexican Society of Ophthalmology VI Biennial Update Course
Dr. Irma Zamudio, a CODET Vision Institute ophthalmologist and President of the Mexican Society of Ophthalmology (SMO), organized a successful academic event for ophthalmologists from all over Mexico.
The vaccination efforts for the health sector in Mexico are going well. The green light system and our new normal adoption of biosafety measures have made it possible to begin hosting in-person events, training, and courses again. These courses are important for medical professionals since they allow doctors to acquire up-to-date knowledge and share their experiences and techniques with colleagues.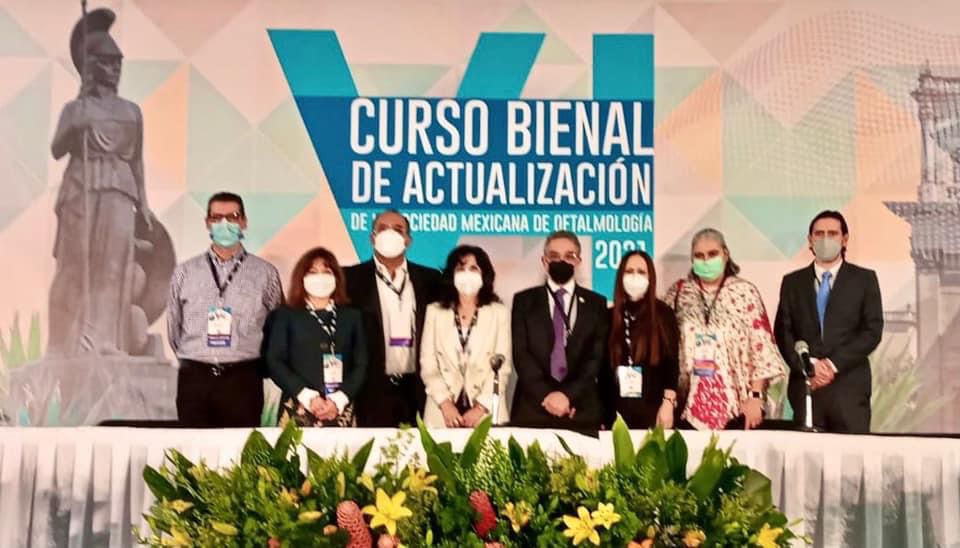 One such course was the VI Biennial Update Course organized by the Mexican Society of Ophthalmology (SMO), held from June 25 to 27, 2021 at the Expo Guadalajara in Guadalajara.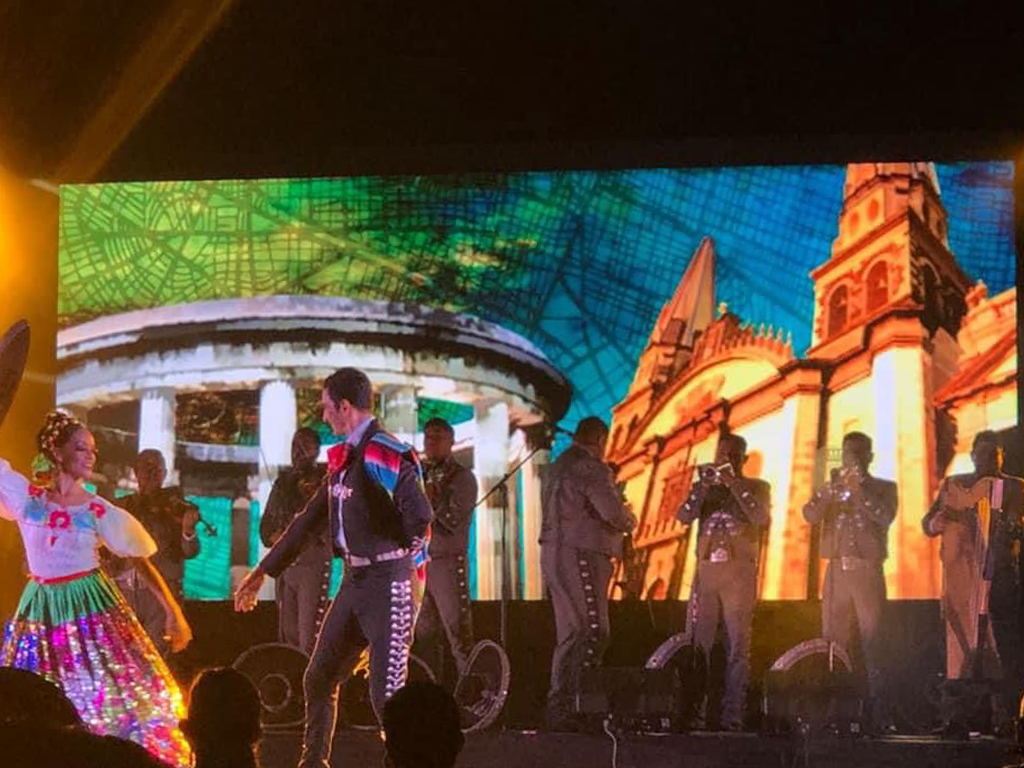 COVID-Safe Procedures Ensure Participant Health and Safety
Dr. Irma Zamudio, surgeon ophthalmologist at CODET Vision Institute and the current President of the Mexican Society of Ophthalmology, was responsible for planning and organizing the academic event. Her first order of business was to protect the health of all presenters and attendees and ensure their safety from COVID-19. Health safety efforts began at the door. All attendees had already completed the vaccination process, but each still had to take an antigen test and have their temperature taken before entering the event. All participants had to wear masks at all times and plenty of handwashing and antibacterial sanitizing stations were made available. Good ventilation and constant sanitizing procedures helped ensure participant safety.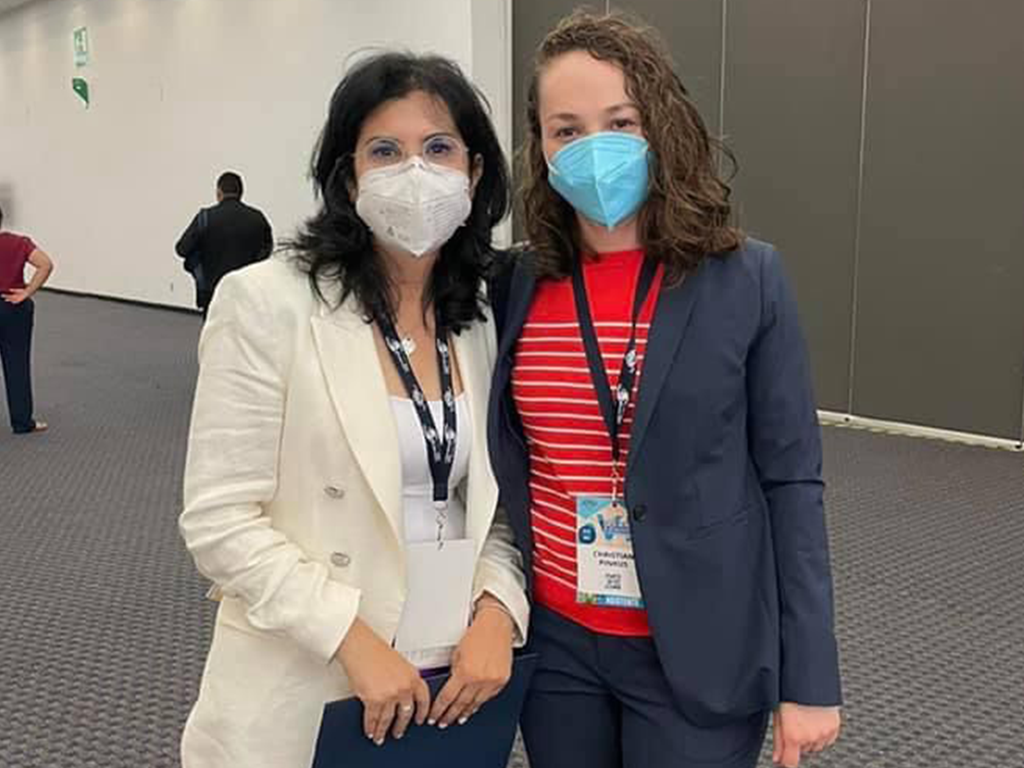 The combination of these safety measures resulted in zero contagious cases during or after the event, ensuring a successful and safe educational course for all attendees.
In-Person and Virtual Attendance Was Over 900
The event consisted of three academic modules and discussion tables with three international guests:
Dr. Gerardo Valvecchia MD, Associate Director of Centro de Ojos Quilmes, ophthalmologist specialist in Cataracts, Myopia and Cornea Transplant from Buenos Aires, Argentina.
Dr. Guillermo Amescua MD, specialist in Cataract and Refractive Disease, Cornea and External Disease from Bascom Palmer Eye Institute in Miami, Florida.
Dr. John B. Miller MD, Assistant Professor of Ophthalmology in Harvard Medical School in Boston, Massachusetts.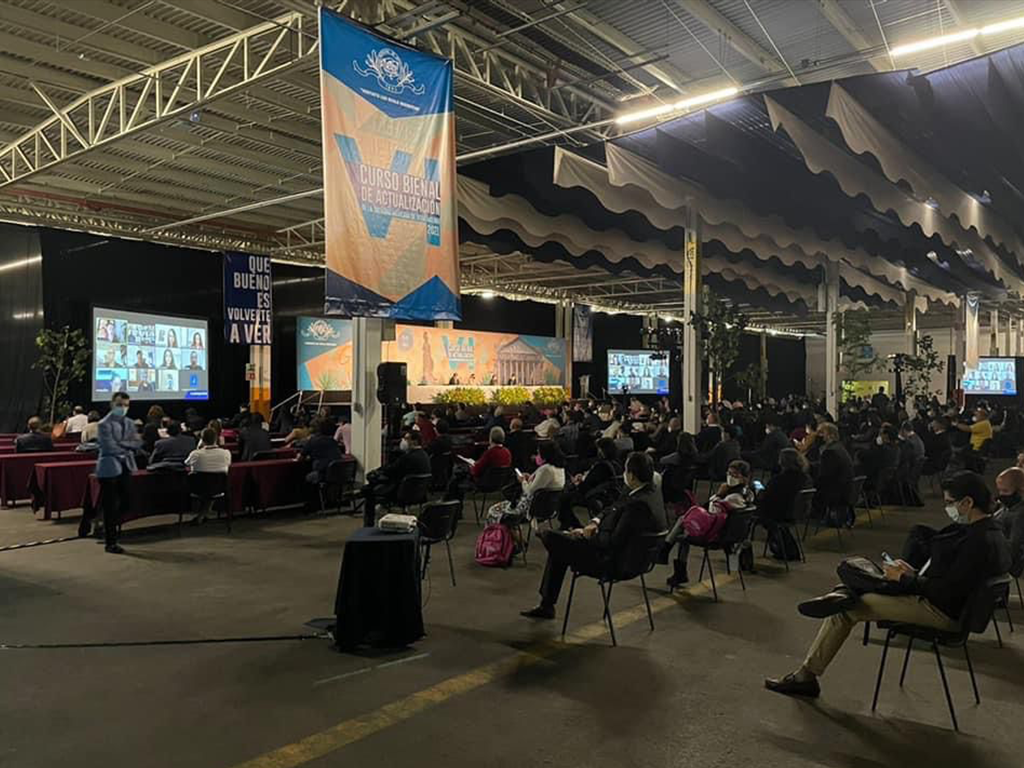 In addition to the speakers, the course had virtual academic modules, providing an opportunity to participate in the event remotely from anywhere in the country. This event was a huge success for the Mexican Society of Ophthalmology, with 902 ophthalmologists participating from around the country.
Dr. Irma Zamudio took a moment to thank the virtual and in-person participants of the ophthalmic community, pointing out that the course was a historic moment given the difficult conditions that we are in today. She thanked event assistants and coordinators for their work in making this event a success.
Source: VI Biennial Update Course organized by the Mexican Society of Ophthalmology